Affiliated Researcher (since Sept. 2022 Cambrigde University)
Twitter: @lemossrennan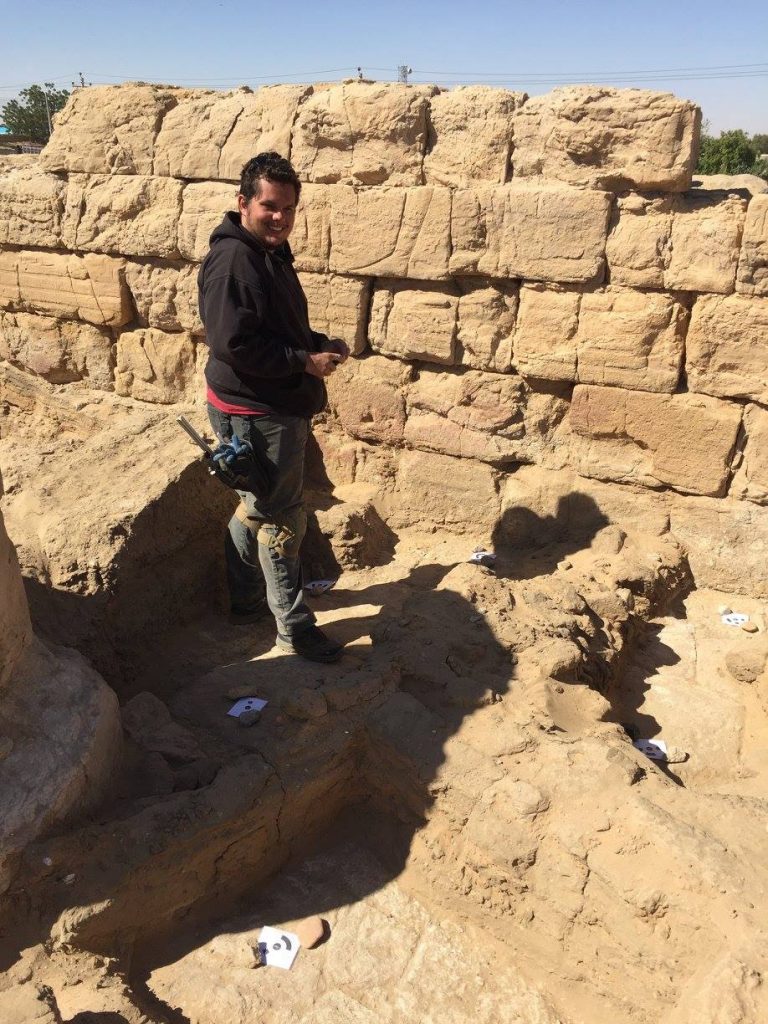 Rennan Lemos received his PhD in Egyptian and Sudanese archaeology from the University of Cambridge, where he was a Cambridge Trust Scholar and member of Emmanuel College. His current research focuses on the material culture of mortuary sites in Nubia during the Kerma Period and the New Kingdom.
He was responsible for DiverseNile's Work Package 2 ('The variability of funerary monuments in the region from Attab to Ferka'), which includes research on previously documented sites, museum work and fieldwork in Sudan within the DiverseNile project from 11/2020 to 08/2022. Dr Lemos has taught undergraduate students at Cambridge and now contributes to teaching in Egyptian and Sudanese archaeology at LMU Munich. He has been a guest speaker at various institutions in the UK, the US, Europe, South America and Egypt. Prior to joining the DiverseNile project, he excavated at Sanam temple in Sudan, at Amarna, and spent many years working in Luxor West Bank in Egypt.
Since Sept. 2022, Dr Lemos is Lecturer at Cambridge University but continues to collaborate with the ERC DiverseNile project.
Research Interests
Sudanese/Nubian Archaeology
Egyptian Archaeology
Material Culture Studies
Archaeological Theory
Postcolonial Theory
Recent publications on Sudanese/Nubian Archaeology
(2021) Heart Scarabs and Other Heart-Related Objects in New Kingdom Nubia. Sudan & Nubia 25.
(2021) The Shabti of Khnummose – Insights into 18th Dynasty Colonial in Nubia. In Tomb 26 on Sai Island: A New Kingdom Elite tomb and its Relevance for Sai and Beyond, J. Budka (with contributions by J. Auenmüller, C. Geiger, R. Lemos, A. Stadlmayr and M. Wohlschlager). Leiden: Sidestone Press (co- authored with J. Auenmüller).
(2021) Review of D. Edwards ed. 2020, The Archaeological Survey of Sudanese Nubia, 1963–69. The Pharaonic Sites. African Archaeological Review 38: 171– 173. https://doi.org/10.1007/s10437-020-09418-2
(2021) Sudanese and Nubian Archaeology: Scholarship Past and Present. In Current Perspectives in Sudanese and Nubian Archaeology – A Collection of Papers Presented at the 2018 Sudan Studies Research Conference, Cambridge, ed. R. Lemos and S. Tipper, 1–12. Oxford: Archaeopress. (co-authored with S. Tipper). https://bit.ly/2Vd6nq1(open access)
(2020) A New Fragment from the Amarna Royal Tomb. Journal of Egyptian Archaeology 106 (1-2): 249–256. https://doi.org/10.1177%2F0307513320963283
(2020) Material Culture and Colonization in Ancient Nubia: Evidence from the New Kingdom Cemeteries. In Encyclopedia of Global Archaeology, ed. C. Smith. New York: Springer. https://doi.org/10.1007/978-3-319-51726-1_3307-1