Researcher (2022-2023)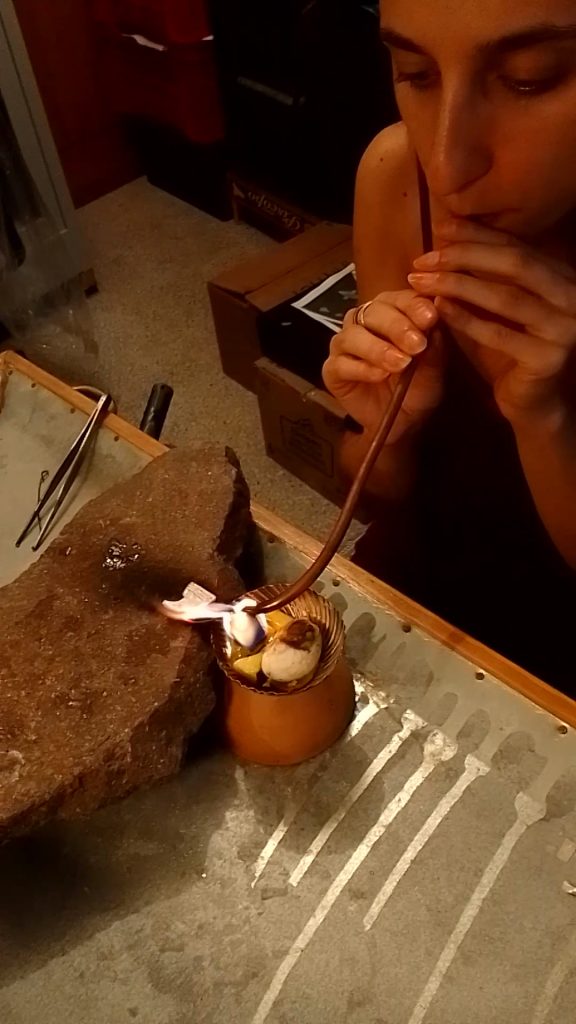 Maria Sofia Patrevita completed a MA degree in Ethiopian archaeology at the University of Naples "L'Orientale", specialized in goldsmithing and metalworking in ancient Ethiopia (stylistic, technological and experimental studies) and she is a goldsmith apprentice (https://www.instagram.com/sofia_patrevita_/?hl=it). Her research interests focus on archaeometallurgy, ancient goldsmithing, ornamental styles, welding techniques and tools used in ancient times and still attested today.  Her study is characterized by comparisons of body ornaments and metallurgical traditions along the Nile Valley including the Eastern desert and Eastern Africa. The main instruments of her research are ethno-archaeology and experimental archaeology. Her research project with DiverseNile concerned the ancient goldworking and goldsmithing along the Middle Nile region, stressing the active and indigenous role of Nubians in the use of gold, especially during the Kerma times.
RESEARCH INTERESTS
Goldsmithing, metalworking, Ethno-Archaeology, Experimental archaeology, Sudan, Ethiopia
EDUCATION
2020 MA Eastern and Western archaeology. University of Naples "L'Orientale". Goldsmithing in ancient Ethiopia (I mill. BC- I mill. AC). Stylistic, technological and experimental studies.
2016 BA Oriental and African Languages and Cultures. University of Naples "L'Orientale".
TRAININGS & EXPERIENCE (selection)
2019 Italian Archaeological Expedition at Axum (Ethiopia), University of Naples "L'Orientale. Archaeological excavation and documentation of funerary contexts. Ethnographic investigation on the handcraft production of ornaments and jewellery. Organization of a permanent exhibition at the Archaeological Museum of Aksum on the results of the first ten years of excavations and research by UNIOR and ISMEO at the pre-Aksumite site of Seglamen.
2022 Course of archaeological restoration of metals, CAMNES (Centre for ancient Mediterranean and Near Eastern Studies), Florence.
2021 "Looking beyond jewellery", introductory course to traditional jewellery from North Africa and Southwest Asia
GOLDSMITHING
January 2018-June 2022 Workshop with the master goldsmith Ciro Brunas, Naples (Italy).
November-December 2019 Workshop with the craftman Casah, Aksum (Ethiopia).Workshop with the master goldsmith Madhanye, Aksum (Ethiopia).
March- October 2017 Workshop with the master goldsmith Guido Girau, Naples.
PUBLICATIONS
ARCHAEOLOGICAL REPORT
Sernicola et alii 2020. Archaeological Expedition at Aksum (Ethiopia) of the Università degli Stdudi di Napoli "L'Orientale" and Ismeo – 2018 and 2019 field seasons: Seglamen. With contributions by F. Angesom, D. Capra, E. Minucci, F. M. Rega, D. Filosa, D. Memola, M. Morselli, E. Scorsini, M. S. Patrevita, Newsletter di Archeologia CISA, Volume 10, 2019, pp. 396-397.
CONFERENCE PAPER
EAA 2021 (European Association of Archaeologists), "Shells in Middle Kingdom Egypt jewellery", forthcoming. Session # 525: Of The Water: Fish and Molluscs in the ancient Eastern Mediterranean, Kiel, Germany.