PostDoc Researcher, ERC DiverseNile Project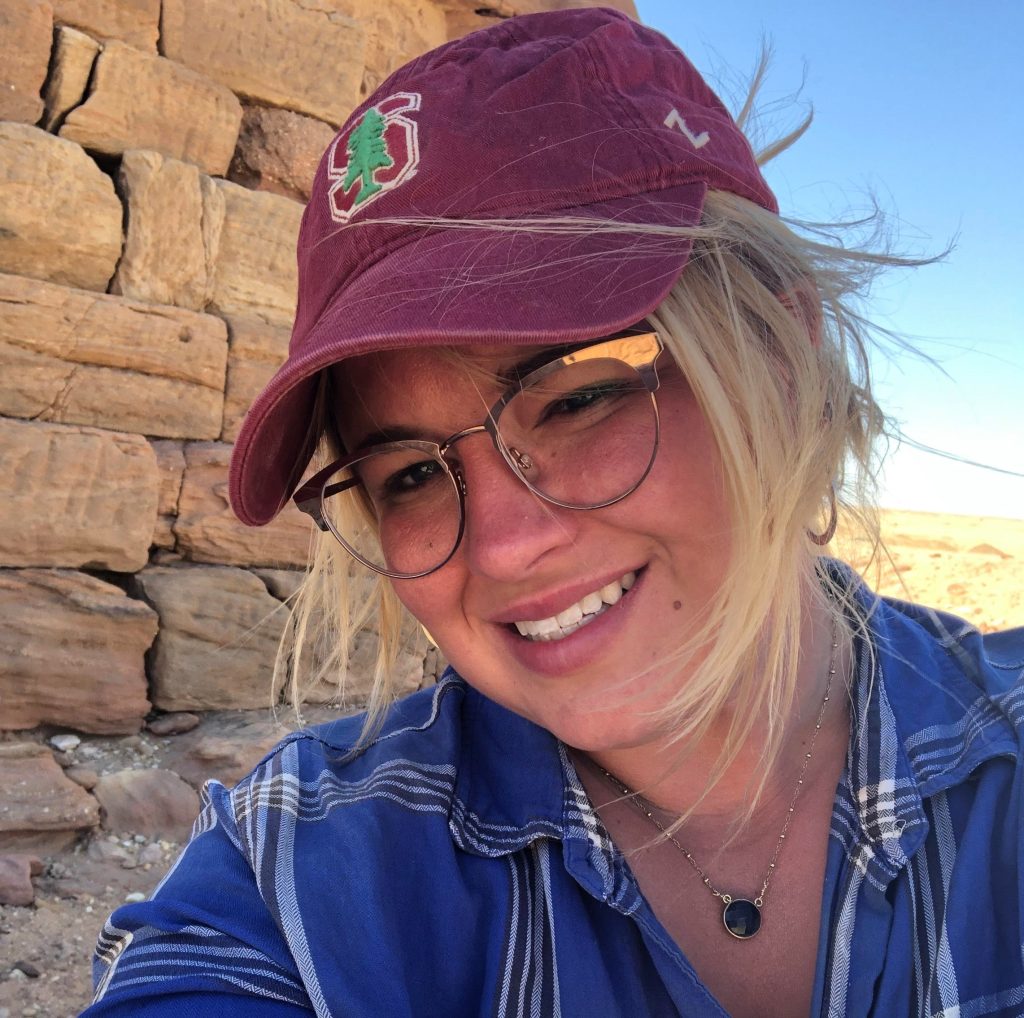 Kate Rose is an anthropological archaeologist in the final stages of completion of her PhD at Harvard University. Her dissertation investigates the relationship between gender and power through spatial analyses of royal cemeteries in the Napatan region. She is working on DiverseNile's Work Package 4, "The Biography of a Frontier Landscape in the Middle Nile." She has worked and served in various leadership positions on excavations in Spain, Jordan, Turkey at the Neolithic site of Çatalhöyük, Egypt at the site of Tell el-Amarna, and Sudan at the cemeteries of El-Kurru, Nuri, Jebel Barkal, and El-Zuma. She also worked as a drone pilot and surveyor for the Erbil Plain Archaeological Project in Kurdistan, Northern Iraq. She has experience teaching across disciplines in archaeology, social anthropology, Classics, Women and Gender Studies, and Human Evolution.
Research Interests:
Archaeology of the Near East and North Africa, mortuary archaeology, landscape archaeology, ancient urbanism, identity
Education:
2023 (expected): PhD in Anthropology, Archaeology Program, Harvard University
Dissertation Defended: April 22nd, 2022
2013: B.A. with Honors, Stanford University
Experience:
Oct 2022-Present: PostDoc Researcher, ERC DiverseNile Project, LMU Munich
Summer 2022: Lecturer in Archaeology at Boston University
Feb 2022-Present: Archaeologist and GIS Specialist, Middle Kingdom Theban Project, Luxor, Egypt
2020-2021: Pedagogy Fellow and Departmental Writing Fellow, Department of Anthropology, Harvard University
Jan 2020-Present: Archaeologist, Jebel Barkal Archaeological Project, Sudan
2014-2015: Building 80 Supervisor, Çatalhöyük Research Project, Konya, Turkey
2010-2012: Area Supervisor and Lab Manager, El-Hemmeh Research Project, Wadi El-Hasa, Jordan
2009: Excavation Supervisor, Sanisera Archaeological Institute, Eco Museu Cap de Cavalleria, Cap de Cavalleria, Menorca, Spain.
Publications:
Forthcoming: Rose, K. "Drones as Spatial Tools: A Case Study in Napatan Landscape Archaeology." In Landscapes. Oxbow.
Accepted: Rose, K., Zaia, S., and Majewski, A. "Archaeology in Virtual Realities: Integrating XR Technologies and Museum Outreach."
In progress: Rose, K. "Queenship, Power, and the Politics of Identity in Ancient Kush." Edited volume for ASOR session: Understanding Power in the Ancient World: Approaches, Manifestations, and Responses. Eisenbrauns.
In progress: Emberling, G., Skuldbøl, T., Tucker, G., Baginska, D., Redding, R., and Rose, K. "Reconsidering ancient urbanism in the Nile valley: The heartland of ancient Kush (Sudan)."
2016: Skuldbøl, T., Uildriks, M., Rose, K., Phillips, J., and Breidenstein A. "The Medieval Fortification, Settlement and Cemetery." In "El-Kurru 2015-16: Preliminary Report." Sudan & Nubia 20: 40-46.
2011: Makarewicz, C. and Rose, K. "Early Pre-Pottery Neolithic Settlement at el-Hemmeh: A Survey of the Architecture." Neo-lithics 1/11: The Newsletter of Southwest Asian Research.
Link: