Amid the quiet summer break here in Munich, a new dissemination article on the results of the DiverseNile project in the field was published, of course open access (Budka 2022).
In this article, I highlight the results of our excavations in the Kerma cemetery GiE 003. Among others, the remarkable complete set of a red-burnished Kerma pot with a stone lid found in situ on top of the vessel is emphasised. This intriguing mix of materials in the combination of a stone lid and a pottery vessel was also the topic of one of my last posts.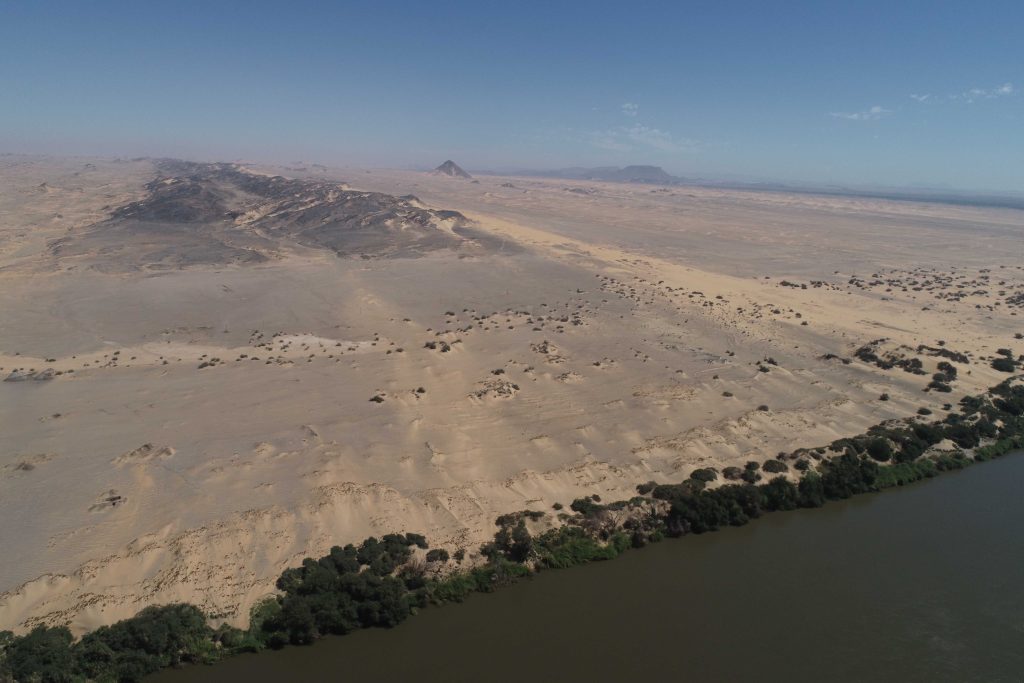 Another theme of this new dissemination article is the importance of gold working sites that are traceable in the entire MUAFS concession areas, at both the east and the west bank of the Nile. I very briefly summarised our first test excavations at the promising settlement site AtW 001 in Attab West which might be related to gold exploitation in the early 18th Dynasty.
Although the results from our first excavation season are only preliminary and excavations at both sites, the Kerma cemetery and the New Kingdom settlement site, will have to continue, they represent already important steps towards establishing Middle Nile contact space biographies beyond cultural classifications.
Reference:
Budka 2022 = Budka, J., Unearthing unknown archaeological sites in the Attab to Ferka region in Sudan: the 2022 season of the DiverseNile project, The Project Repository Journal 14, July 2022, 80‒83 (https://edition.pagesuite-professional.co.uk/html5/reader/production/default.aspx?pubname=&edid=095fc716-1ffb-4179-a368-36e3ff6d513b)