In these difficult times, when all of our thoughts are with the Sudanese people, we are pleased to announce the upcoming Sudan Studies Research Conference 2022 to be held at LMU in Munich on June 25 2022. The event is co-organised by Sam Tipper, the Conference Director of this format of meetings first held in 2017 at Durham University, and a group of Postdocs of my DiverseNile project, Rennan Lemos, Giulia D'Ercole and Veronica Hinterhuber.
We invite paper proposals and posters from postgraduates, postdoctoral and other researchers working on subjects with a focus on Sudan (ancient and modern). The deadline for submitting abstracts (with c. 200 words) is 31 January 2022.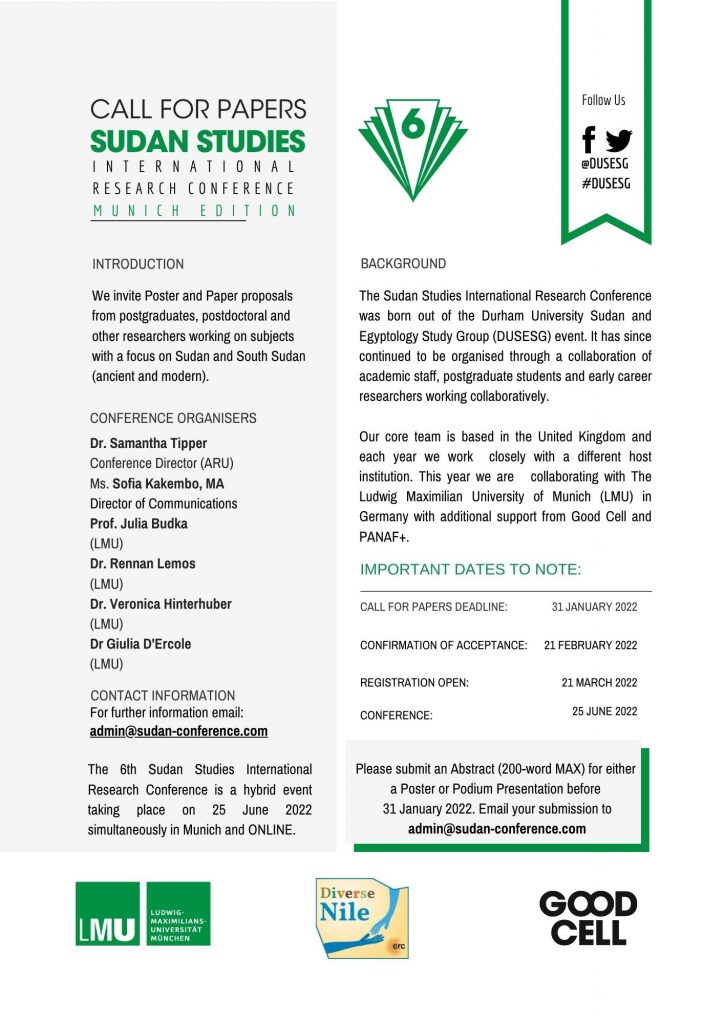 We are very much looking forward welcoming an international group of primarily young researchers working on Sudan here in Munich next year – the conference is organised as a hybrid event and online participation will also be possible.