Tomorrow, the second lecture of our DiverseNile Seminar will take place. This time, it will be me presenting and I will talk about "Cultural Diversity in Urban 'Contact Spaces' in New Kingdom Nubia: A View from Sai Island".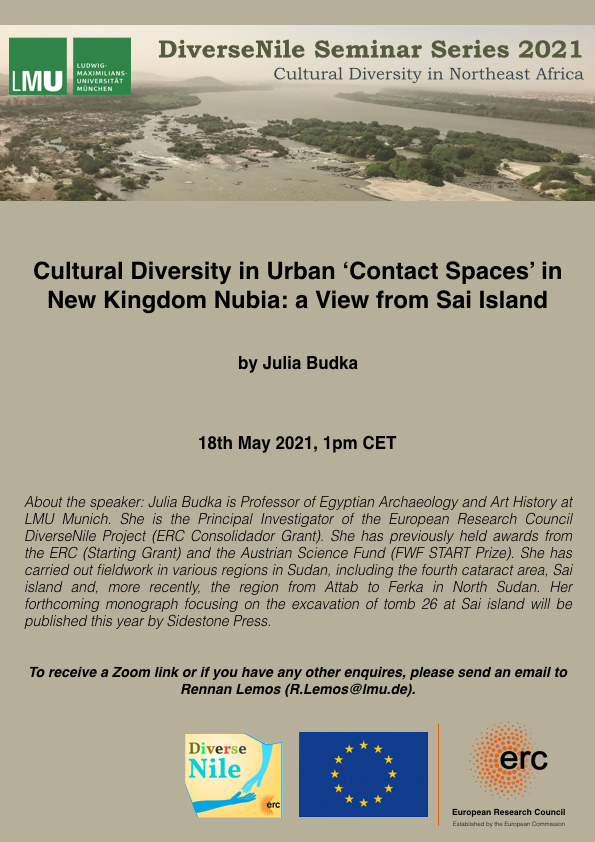 Sai Island is one of the prime case studies to investigate settlement patterns in New Kingdom Nubia. In tomorrow's presentation, I will focus on state-built foundations like Sai as colonial urban sites and their hinterland. I will explain why I introduced the concept of 'contact space biography' for the DiverseNile project and outline this approach.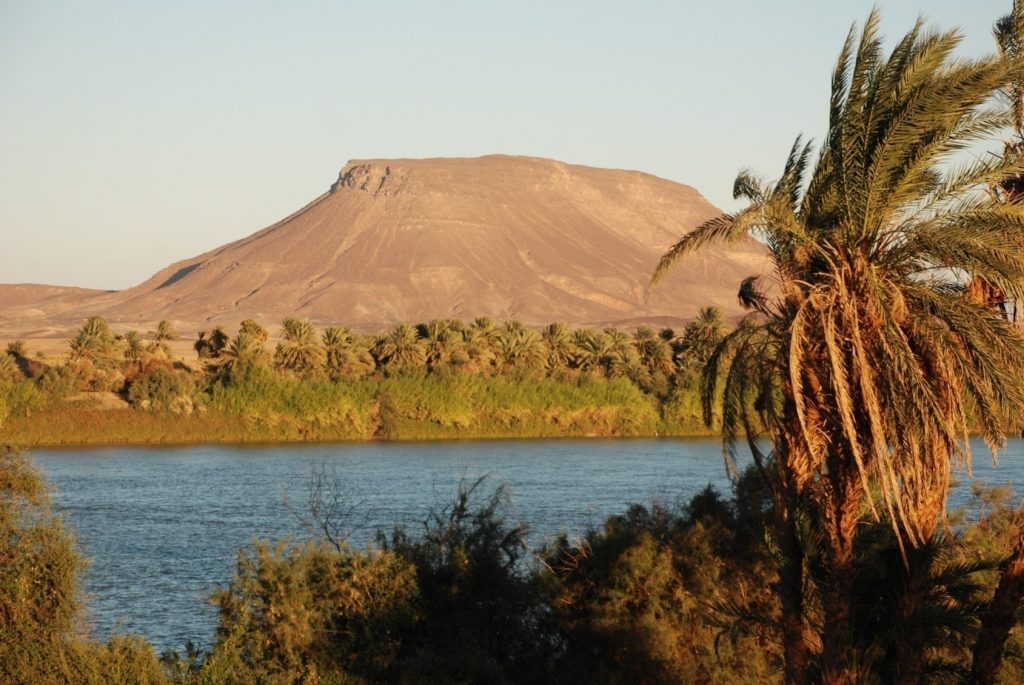 The starting point for my new research in the Attab to Ferka region were several open questions deriving from my work on Sai between 2011-2018 – tomorrow, I will address some of them, stressing why a view from a colonial temple town is crucial to understand cultural dynamics in rural and peripheral regions of the Middle Nile.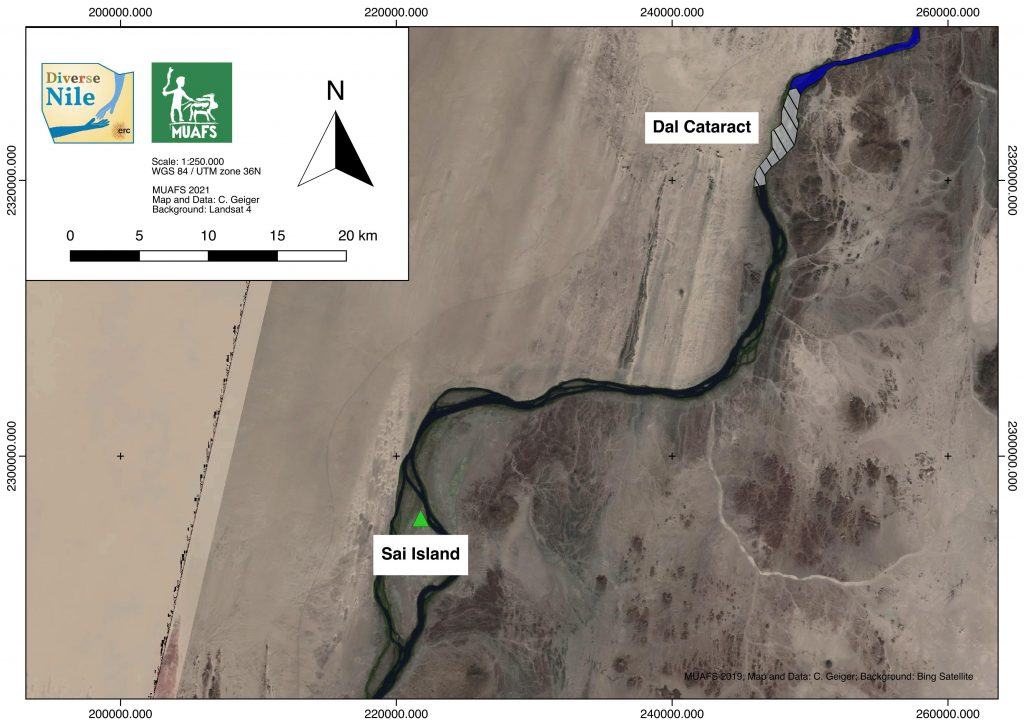 Since time is limited, I will select some examples to address cultural diversity in New Kingdom Nubia: the use of the so-called fire dogs and the question of cooking pots as well as foodways in general. For the latter, I would like to introduce the 'food system' concept as presented by Kelly Reed in a brand-new article which provides much food for thought. Reed argues that with such an approach, archaeologists are required to consider "all the processes and infrastructure involved in feeding a population" (Reed 2021, 57). This does seem particularly fitting for the DiverseNile project and our aims.  I also very much like her attempt to apply system theory and social-network analyses to highlight the multiple links between society, environment and food. Within our contact space of the Attab to Ferka region, we also want to identify the specific stakeholders (actors such as families, individuals and official institutions as well as the 'goverment', thus the Egyptian state) of this ancient Bronze Age 'food system' and thus presumably showing complex connections between the urban sites of Sai and Amara West and their hinterland with rural sites like villages at Ginis and Kosha. New information on food supply and distribution systems will be highly relevant to reconstruct contact space biographies in our project. Last, but definitly not least, the peripheral settlements in our research concession were always an integral part of the 'food system' of Sai and contributed to the dynamics we can trace in this state-built foundation (cf. Sulas and Pikirayi 2020, 80).
For more, please zoom in tomorrow at 1pm, late registrations are of course still welcome!
References:
Reed, K. 2021. Food systems in archaeology. Examining production and consumption in the past. Archaeological Dialogues, 28(1), 51-75. doi:10.1017/S1380203821000088
Sulas, Federica and Pikirayi, Innocent 2020. From Centre-Periphery Models to Textured Urban Landscapes: Comparative Perspectives from Sub-Saharan Africa, Journal of Urban Archaeology 1, 67–83 https://www.brepolsonline.net/doi/epdf/10.1484/J.JUA.5.120910