After some really busy and intense weeks, I finally made it back to Sudan. Iulia and I arrived yesterday night. Everything is sorted and we are ready to leave Khartoum to the north tomorrow morning with our friend and colleague Huda as our NCAM inspector – to start our first proper excavation season for the ERC DiverseNile project.
This spring season is super exciting: we will excavate several New Kingdom sites at Ginis East, hopefully also on the West bank. Other than in our test excavations in 2020, we will open large areas and conduct our excavation work with the help of local workmen. Starting on Saturday with site GiE 001, we will test once more the results of the magnetometry from 2018/2019.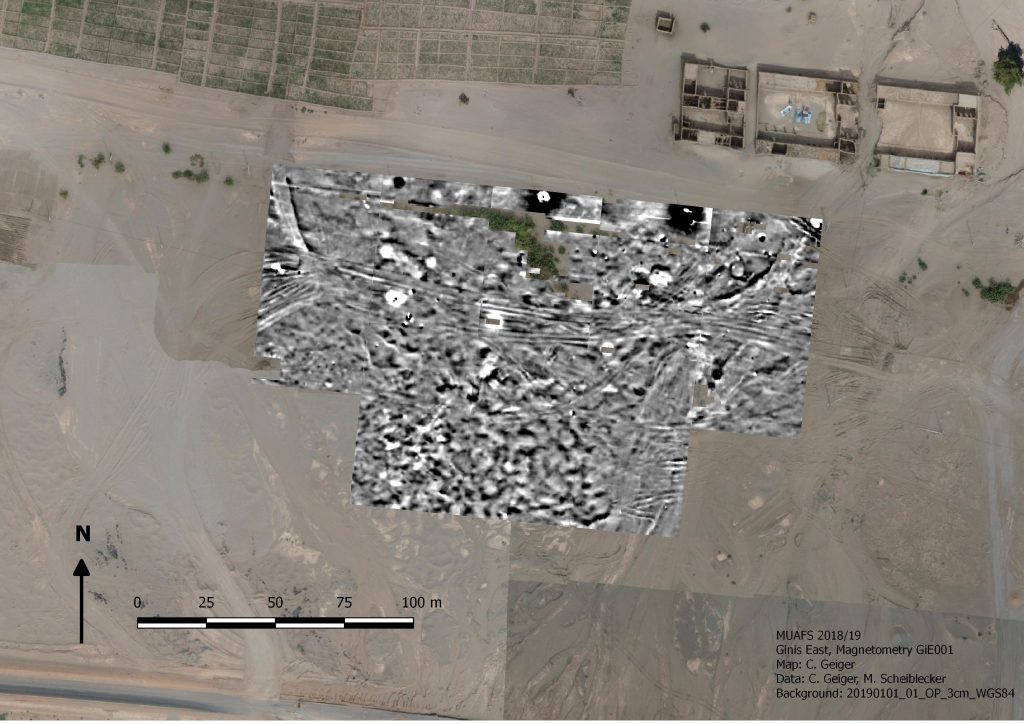 This season is also exciting because we will live for the first time in the new digging house in Ginis East. Construction work started in January and has been finished just in time, allowing us to settle down in our new home away from home during these weeks in northern Sudan. I am very much looking forward to this!
Excavations are scheduled for 4 weeks, with an extra week for processing and/or survey, depending on our results. Of course I will keep you updated – hoping that internet connection will allow to do so.