Time flies by, especially in the field. We have been really busy since our arrival at Ginis on Thursday. Apart from logistics and last constructions in the new digging house, we prepared the start of fieldwork at the New Kingdom site of GiE 001. I am delighted that new team members have arrived at Ginis: This season, the LMU DiverseNile team is strengthened by two employees of Novetus (Vienna). Maximilian Bergner and Fabian Spitaler are both experienced field archaeologists and responsible for the excavation work and field documentation in this 2022 season.
On Saturday, we opened a large new trench and started excavations with a team of local workmen. We placed the trench based on the results from the magnetometer survey in 2018/2019 and of course the local topography.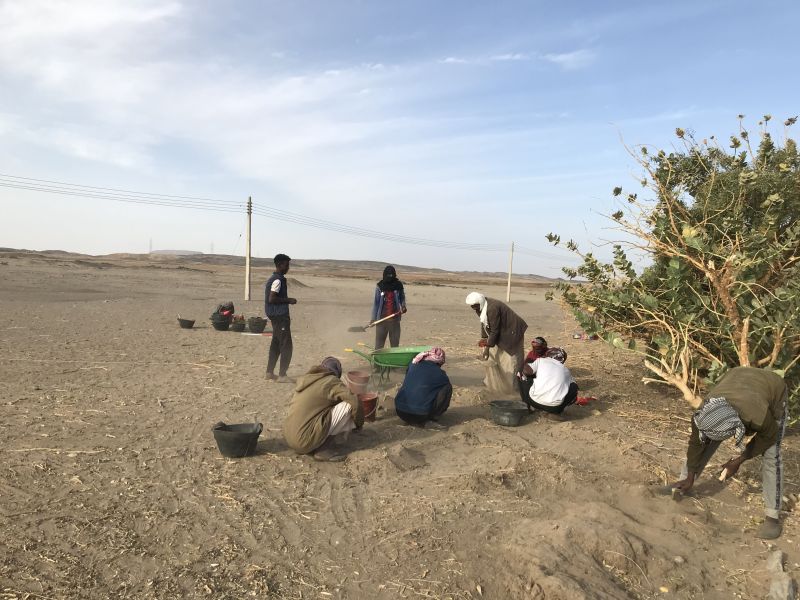 On our second day, we are currently still removing surface layers of sand and soft mud levels – the area used to be a favourite resting place for one of the sheep herds of Ginis (and the animals still have plenty opportunities just a bit further to the east and fortunately quickly adapted to this change in their daily routine). This is evident by many droppings and darkened spots on the surface.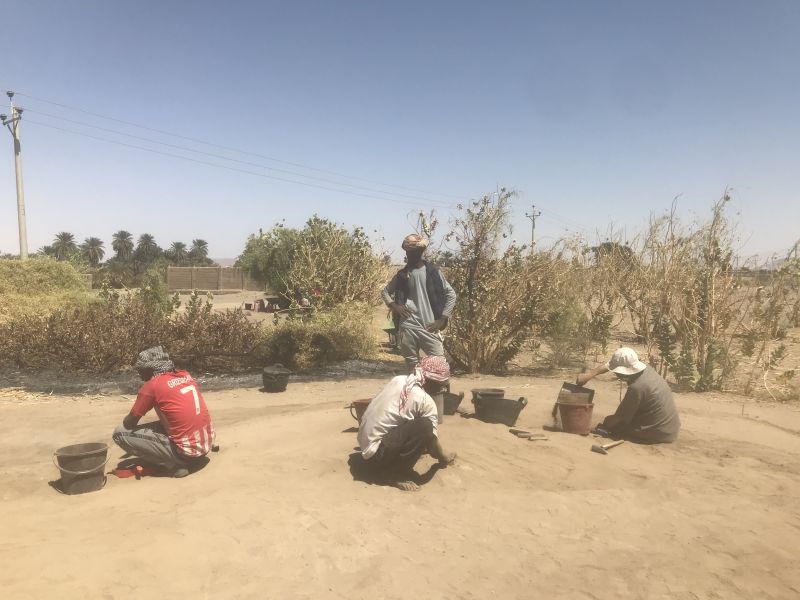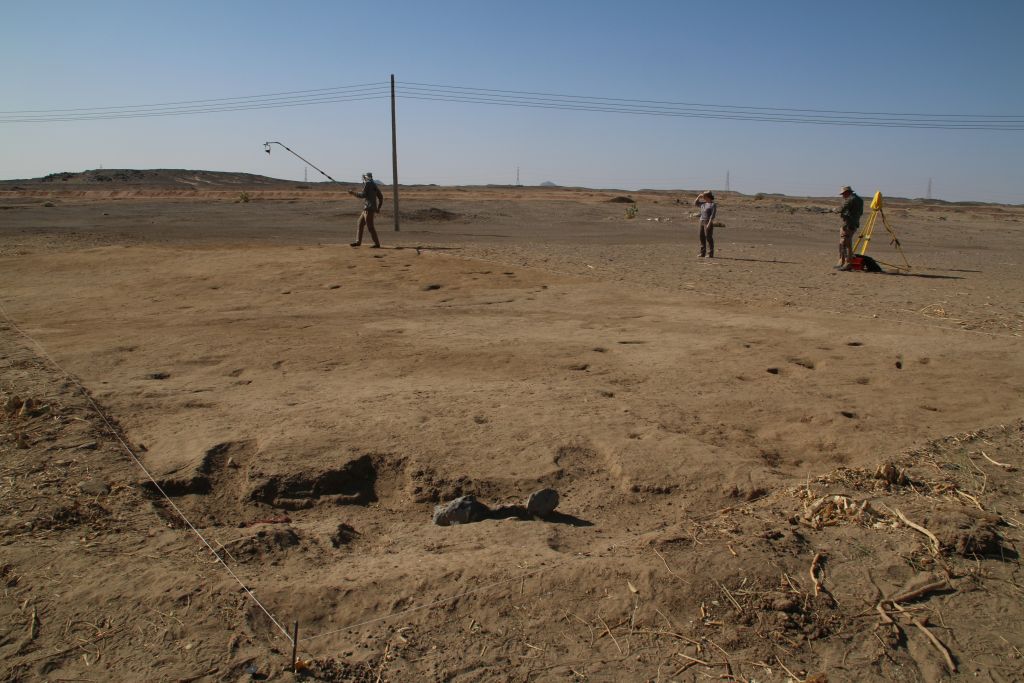 Nevertheless, already in the uppermost layers we are finding plenty of New Kingdom pottery. I processed the first baskets from these layers this afternoon. Interestingly, some contexts produced more Nubian style pottery than Egyptian style pottery – maybe this is just accidental, but the occurrence of Black-Topped Kerma style wares as well as impressed and incised decorated Nubian wares and basketry impressed cooking pots are intriguing. As documented earlier, I am also stunned by the fact that both 18th Dynasty and Ramesside pottery is present, suggesting a long period of use of this settlement.
Work will continue tomorrow and we will try to keep you posted – internet connection is very unstable at our digging house in Ginis, but the connection in the town of Abri allows me to upload small data like this blog post.