This week was as the last ended – we had very strong winds, 3 days in a row with too much sand and dust in the air to excavate in open areas. The only place I could continue to work was the tomb in Trench 4 in GiE 002.
However, photographing, surveying and measuring under these conditions were really a challenge and Fabian and Max managed all what was possible (Fig. 1).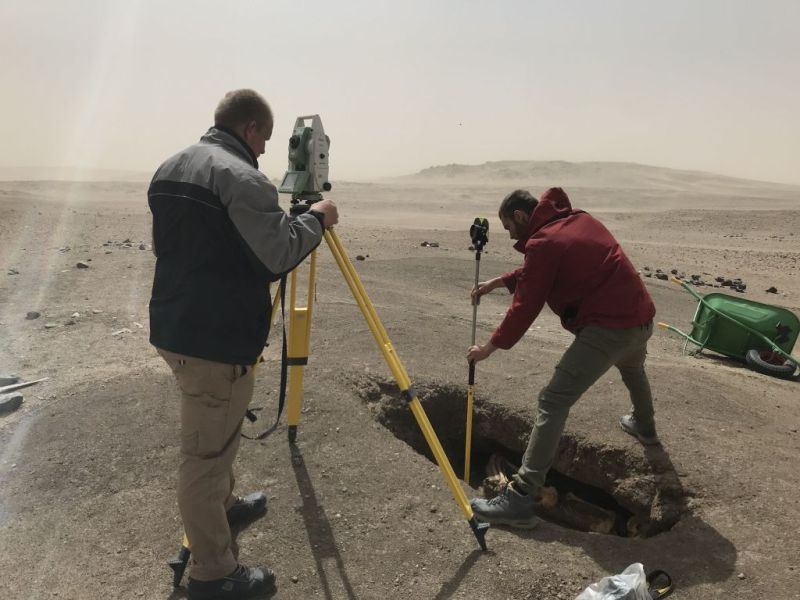 The results in this tomb (Fig. 2) are really amazing – we have found seven individuals so far and maybe more are to come!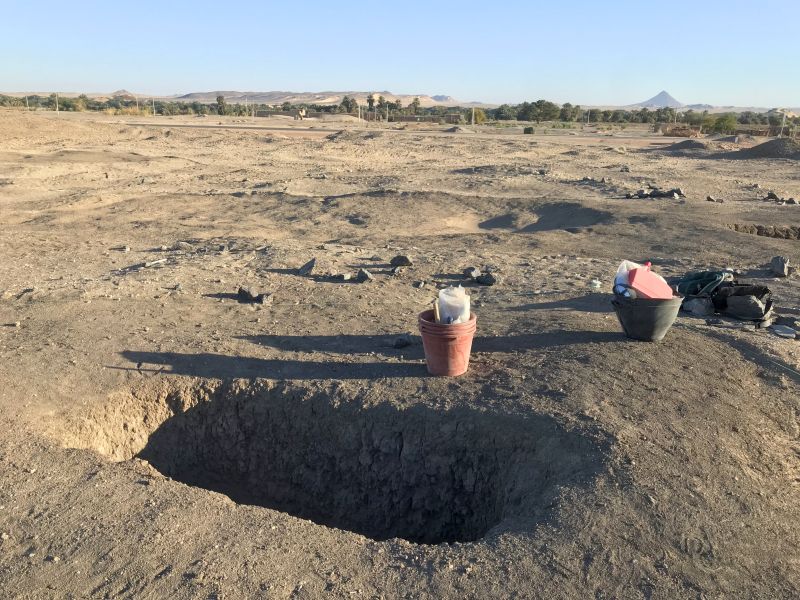 Originally, week 2 of our spring season was supposed to focus on excavation in GIE 003, a large Kerma cemetery at Attab/Ginis East. Here, we opened two trenches. In both of them, we found several burial pits and features filled with sand and human bones just below the surface, originally covered by tumulus superstructures. Excavation of these pits started on Thursday (Fig. 3) and although all is plundered, the material culture is really illustrative – high quality Kerma Classique ceramic vessels, Egyptian Marl clay vessels and some various types of beads as well as a pendant made of a mollusc. We are all very much looking forward to the next week!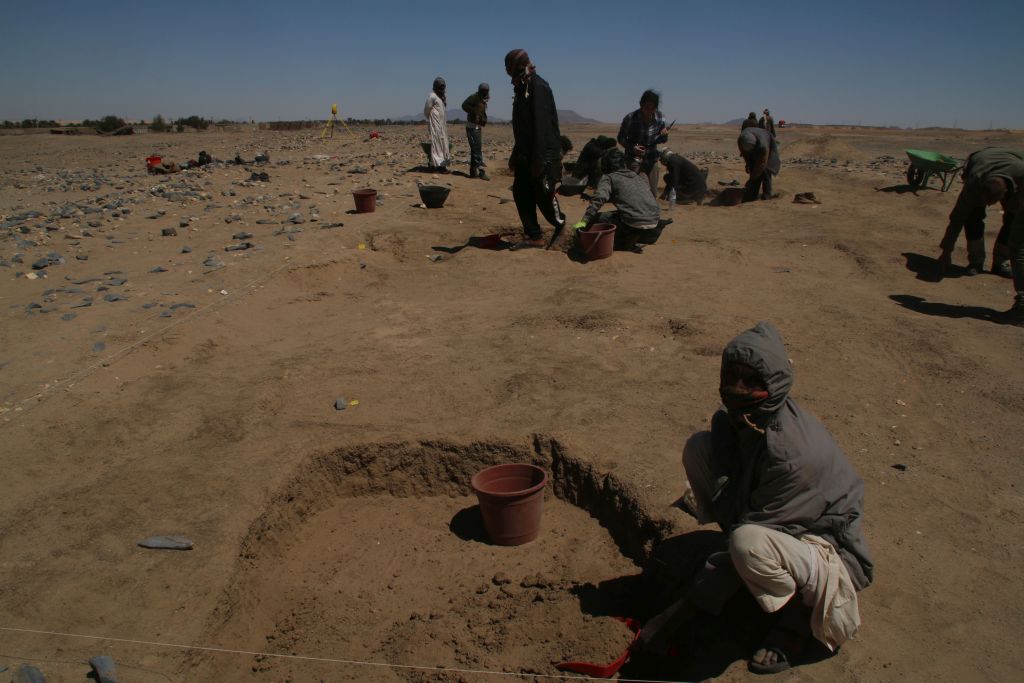 In week 2, we were joined by late-comers from Munich and the 2022 field team is now complete: Together with Iulia, Sawyer helps with various tasks in the field and both of our student assistants were also drawing pottery during the very windy days; Rennan is excavating in the Kerma cemetery and Cajetan is using our drone for making aerial photographs.
Internet connection was and still is really unstable here at Ginis and more than updates on our weekend is difficult – so I hope to get your again interested next Friday!