After a very exhausting week 2, we started with really bad news into week 3 – half of the team tested positive for the corona virus… Fortunately, all are getting better and only have mild symptoms, but this unpleasant infection in the digging house changed our entire daily routine and of course had an impact on the work in the field. Only four of us tested negative and could carry out the excavations tasks.
On the bright side, despite of our sudden reduction of people working in the field and again strong winds, we managed to finish both GiE 002 (the Prenapatan/Napatan cemetery) and also GiE 003 (the Kerma cemetery) this week.
*NB: Since we are excavating cemeteries, this blog post contains pictures of human remains.
At Trench 4 in GiE 002, I had another well-preserved burial in extended position in the southern niche of the tomb. It was partly moved during the looting in antiquity but is otherwise complete. With remains of mud bricks which were formerly blocking the niche (Fig. 1), this tomb finds close parallels in Missimina (Vila xxx), also as far as the material culture is concerned.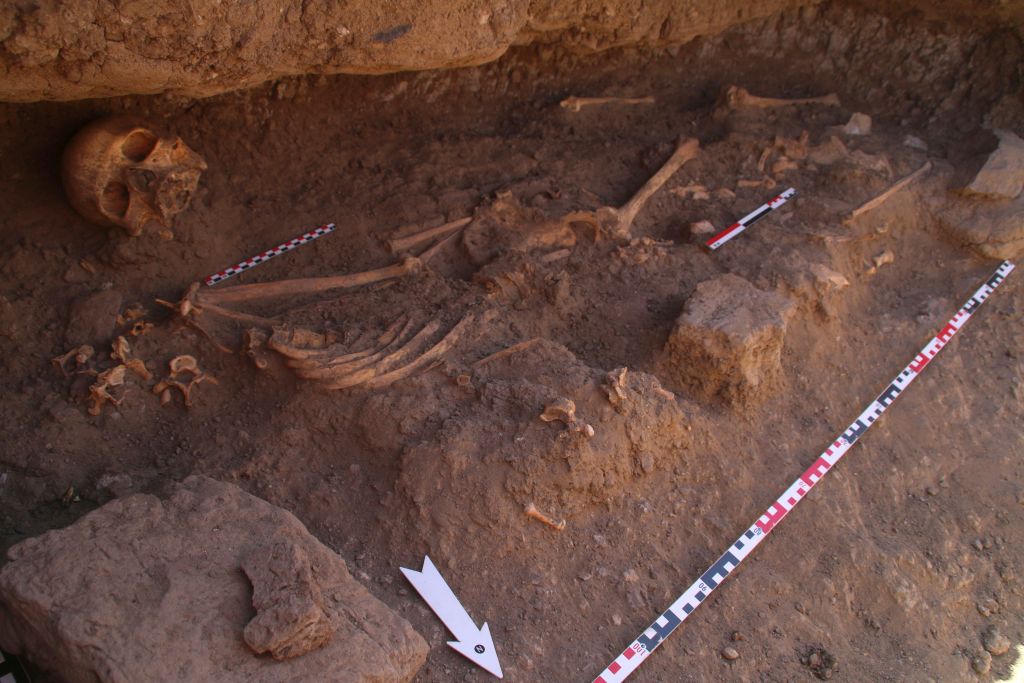 The Kerma cemetery GiE 003 situated between Attab and Ginis East really turned out to be worth all of our efforts. Despite of ancient looting, some of the Kerma burials were nicely preserved and some finds were left in place for us. Furthermore, dating the cemetery and a certain spatial development became possible. With our Trench 2 in the southern part of the cemetery, we cleaned part of the cemetery which shows large circular pits of the Middle Kerma period (Fig. 2). In Trench 1 further north, we had mostly rectangular pits, all with depressions on the east and west end, which can be nicely dated to the Classical Kerma period (Fig. 3).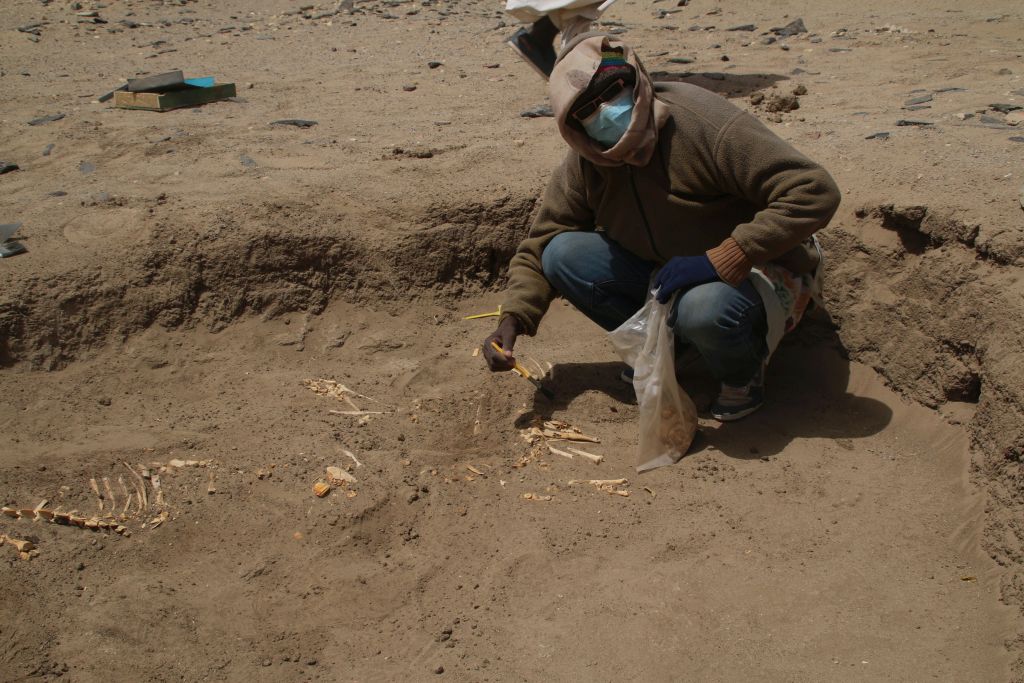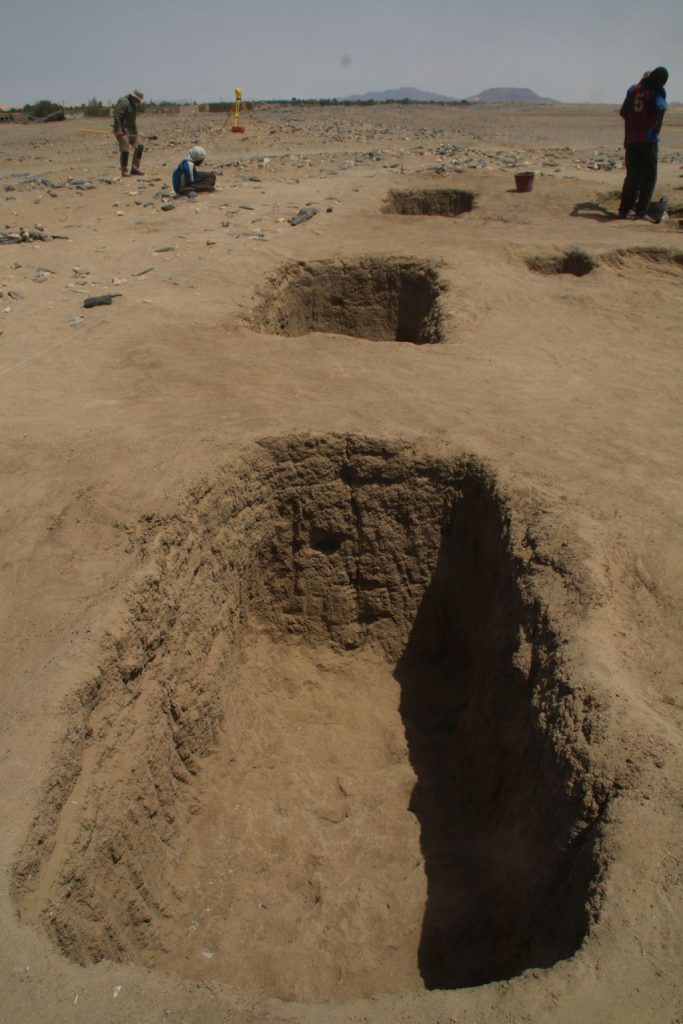 In general, GiE 003 finds a very close parallel in the cemetery of Ukma in the Second Cataract region (Vila 1987). At our sites, the wooden funerary beds are not as nicely preserved and the burials more disturbed, but the pottery is very similar as are pieces of jewelry like beads and other objects. Some complete pottery vessels were found in GiE 003 and others can still be large reconstructed from fragments. One of the highlights from a Classical Kerma burial was a 15th Dynasty scarab with a royal name and this important piece will be presented in a separate blog post.
All in all, I am more than happy with the results this week and just wish that all of us can work again soon as the complete team – catching the Covid19 virus is never a good thing but getting infected while on excavation in the field in Sudan is really bad timing. Especially since our last week of excavation is approaching. Please keep your fingers crossed, we will keep you posted.
References
Vila 1980 = A. Vila, La prospection archéologique de la Vallée du Nil, au Sud de la Cataracte de Dal (Nubie Soudanaise). Fascicule 12: La nécropole de Missiminia. I. Les sépultures napatéennes. Paris 1980.
Vila 1987 = A. Vila, Le cimetière Kermaique d'Ukma Ouest. Paris.