The so-called "vorlesungsfreie" (lecture-free) summer time is now over – the winter term at LMU will start on Monday. Next week is also the next DiverseNile Seminar – this time it will be given by our own Giulia D'Ercole, who has just returned from her maternity leave.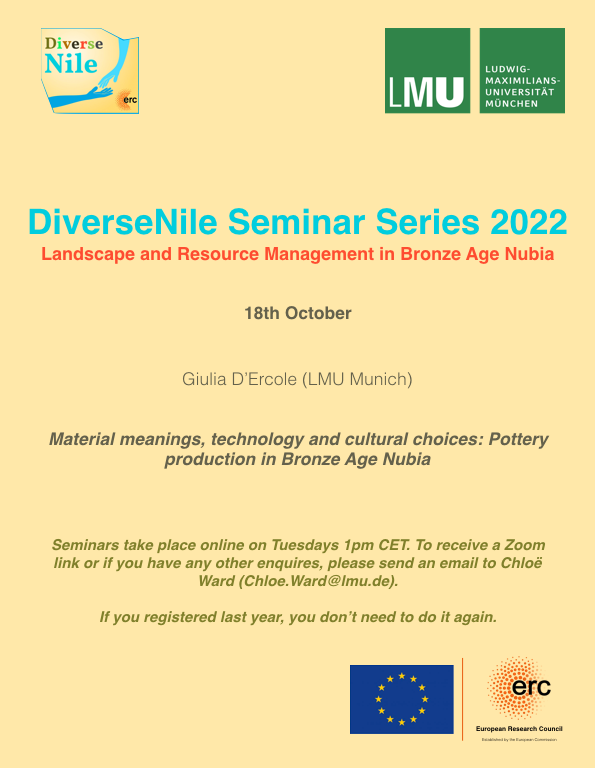 Giulia will speak about some core tasks of our work package 3, material culture and cultural diversity in the Attab to Ferka region. Under the title "Material meanings, technology and cultural choices: Pottery production in Bronze Age Nubia" she will outline a number of theoretical and methodological aspects of her study of ceramics produced in the Middle Nile, including Nubian-style, Egyptian-style and also so-called hybrid vessels. Case studies from Sai Island but also from the new MUAFS concession will be presented.
I am very happy that Giulia is back in office and very much looking foward to her lecture on Oct. 18 – anyone interested in Bronze Age technology and/or pottery shouldn't miss it!