We are already approaching the end of our second season of the MUAFS project.
As planned, we finished our test excavations at GiE 001 and GiE 004 earlier this week and were then busy with surveying areas of the concession on the East bank.
The marog digging activities at GiE 001 were fully documented and surface cleaning at GiE 004 yielded some interesting information regarding the possible function of the site where Kerma Classique material dominates the assemblage.
Thanks to the introduction by Cajetan before he left to Munich, we are also up-to-date regarding our 3D surface models and digital documentation– Jessica managed the processing with PhotoScan and QGis very well.
Three days of survey at Ginis, Kosha and Mograkka were exciting, but also partly very frustrating – we relocated a total of 27 sites documented by Vila in the 1970s, but unfortunately a number of these have been completely destroyed, especially because of the road construction work of the asphalt street going to Wadi Halfa. This holds in particular true for cemeteries laid out on sandy plains and alluvial platforms.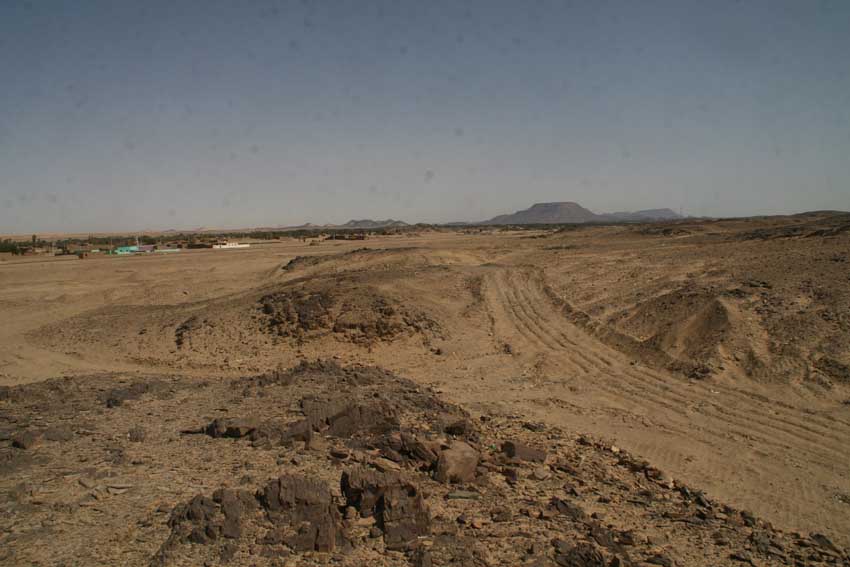 Further destruction is caused by modern gold mining and some areas of the region have been completely modified since the 1970s, making a crosscheck with Vila's documentation sometimes were difficult. Sites located further into the hillsides were in most cases more lucky and still represent excellent example for the occupation of the region. We documented camp sites from various periods, especially Neolithic times and Kerma periods, but very often also multi-period sites.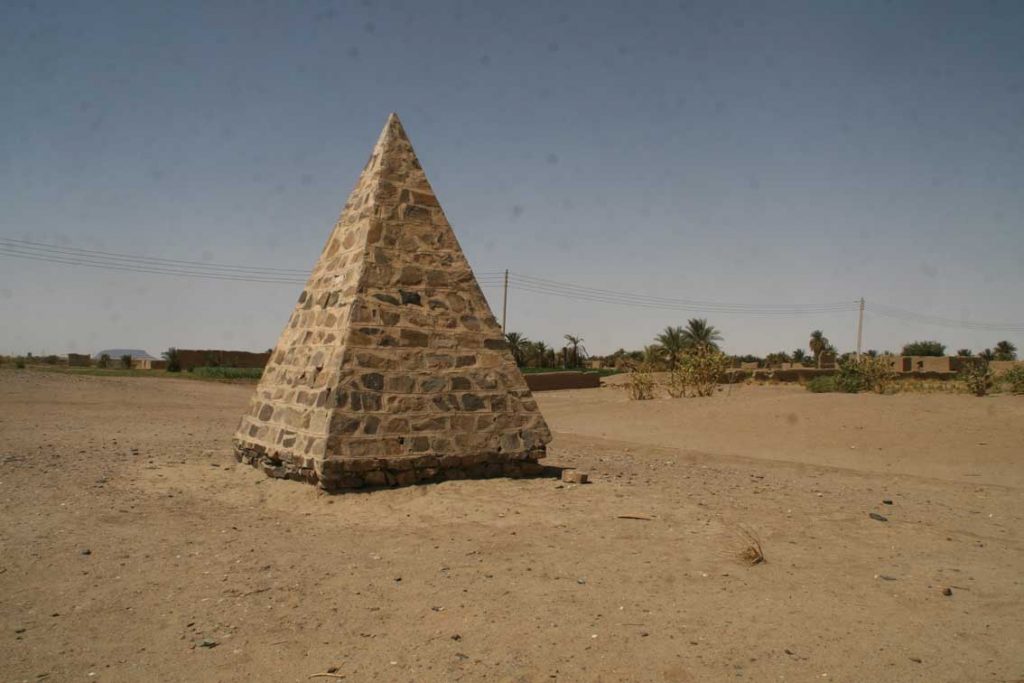 An unexpected discovery was a small stone pyramid at Kosha East – I simply did not know that one of these pyramidal memorials set up by the British in Sudan and of which I have already seen quite a number further north, was also erected in our concession. Its label reads: "To the memory of British officers and men who died here in the Anglo-Egyptian campaigns". This memorial is not the only reminder and evidence for the Anglo-Egyptian campaigns in our area – as already observed by Vila, several of our camp sites located in the hills show traces of recent re-use. Many of these sites were probably re-used by the Anglo-Egyptian soldiers. This is one of the more modern aspects of the landscape biography of the Attab to Ferka region which we will also incorporate into our general assessment.
We will continue with the survey next week, focusing now on the area around Ferka – fingers crossed that the storm that came up tonight will hopefully cease very soon.