We have returned safely from Sudan and our short preparation season of the Munich University Attab to Ferka Survey Project (MUAFS) in its research concession between Attab and Ferka from Dec. 29 to January 9 was very successful.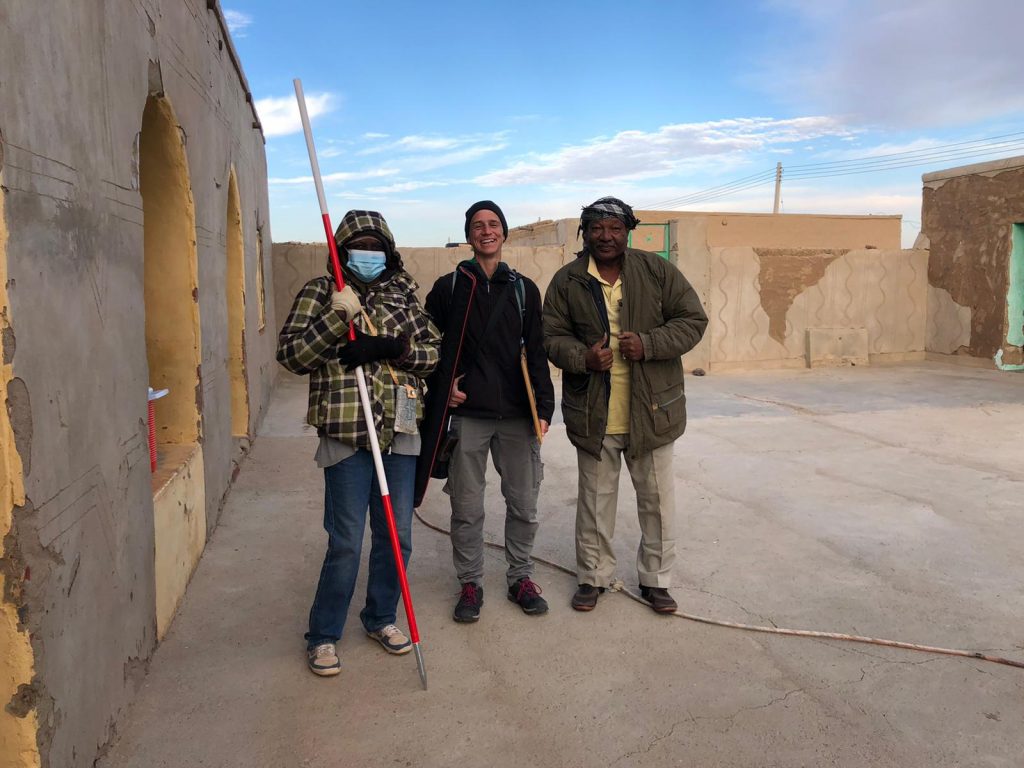 Huda and I conducted a foot survey in areas of Attab East, Attab West, Ginis East, Ginis West and Ferka West. The focus was on the identification of sites already recorded by Vila. We were able to document a total of 79 sites, comprising 21 new MUAFS sites. The sites range in date from Palaeolithic times to the Medieval and Ottoman eras. The types of sites are mostly camp sites, habitations, and tombs/cemeteries, but also include rock art and stone wadi walls.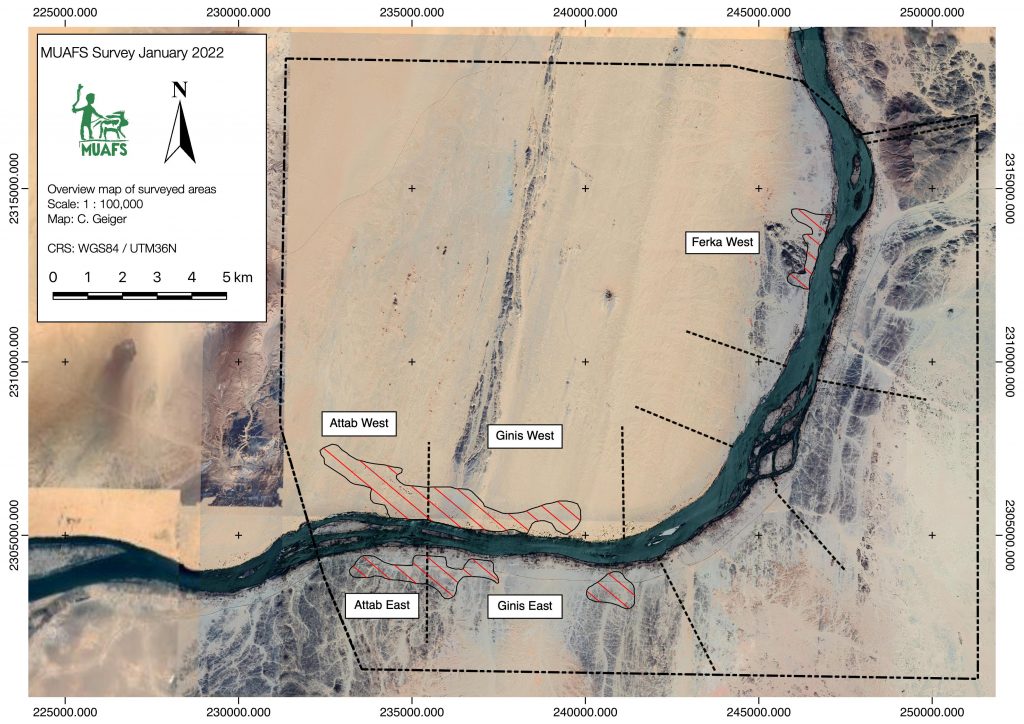 Whenever possible, we collected diagnostic pottery and lithics from the sites for dating purposes. I was able to document most of them by photography and also managed to draw 35 Kerma and New Kingdom sherds. Most interesting are some newly documented New Kingdom sites, attesting to both a use in the 18th Dynasty and a Ramesside presence in the periphery of Amara West.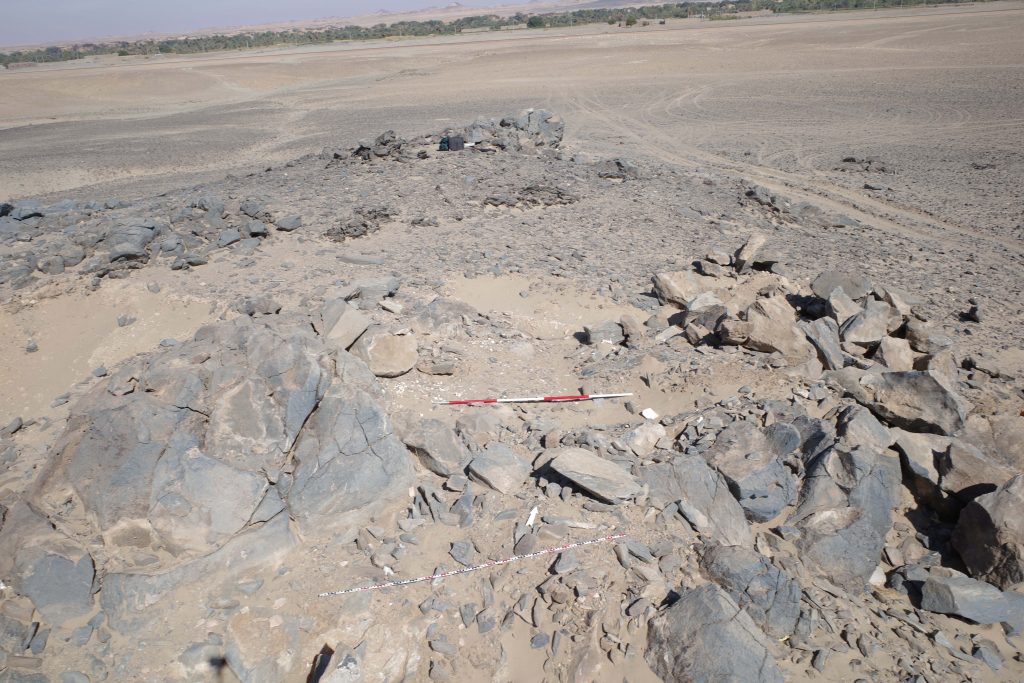 One particularly striking site, a cluster of cleft tombs at Ginis East, has never been documented before but was unfortunately lately plundered. And this is not an isolated example! Recent plundering, modern gold working, new electricity lines and damaged caused by car tracks, roads and new buildings are unfortunately very frequent, have increased since 2020 and stress how urgently we need to document this rich area in the Middle Nile.
The surveying campaign carried out by Cajetan resulted in the setup of new benchmarks using a GPS Antenna and a totalstation in Attab East, Ginis East and Ginis West. We will use these benchmarks as basis for future measurements during our planned excavations. Drone aerial photography was successfully conducted in Ginis East, Ginis West and Ferka West.
All in all, I am very grateful to the support of our Sudanese friends and colleagues – without them our work at site would not have been possible in these very difficult times of political changes. We collected a large amount of new data and will now be very busy processing these here in Munich – and of course we will keep you updated.