I am excited to announce the next DiverseNile Seminar which will take place tomorrow. Kate Fulcher is going to speak about the mysterious 'black goo' – black ritual liquids applied to coffins and cartonnage.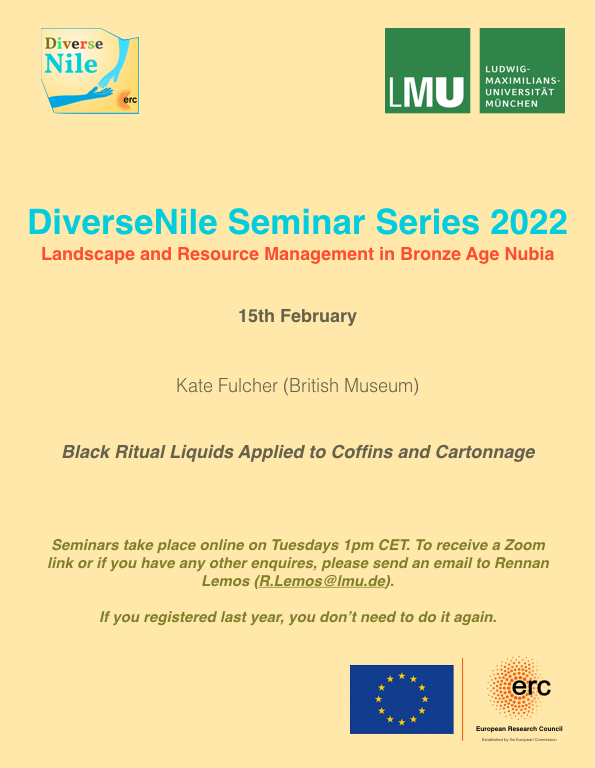 This topic is extremely exciting and in recent years, the use of bitumen in funerary contexts in the Middle Nile has received some new attention. For example, one of the contents from a vessel found in Tomb 26 was analysed by Kate using a GC-MS method and was shown to be bitumen. Where are the local sources for bitumen in ancient Sudan? Or was it imported? And more importantly, how was bitumen and other black substances used in rituals with coffins and cartonnage?
Be sure to join us tomorrow as Kate will address these important questions – as usual, last-minute registration via email is still possible.