Four years have passed since the last International Conference of Nubian Studies in Paris and on Sunday, the 2022 edition of the 15th congress will start in Warsaw.
Rennan, Chloë and I will be attending, and I will present the MUAFS project and its main results of the last years. My paper will give an overview of our activities from 2018 until 2022, with a special focus on the ongoing subproject ERC DiverseNile focusing on the Bronze Age remains. I will introduce our landscape biography approach in the Attab to Ferka region as the investigation of encounters of humans and landscapes in a peripheral borderscape with a longue-durée perspective, considering all attested finds from Palaeolithic times until the Islamic age.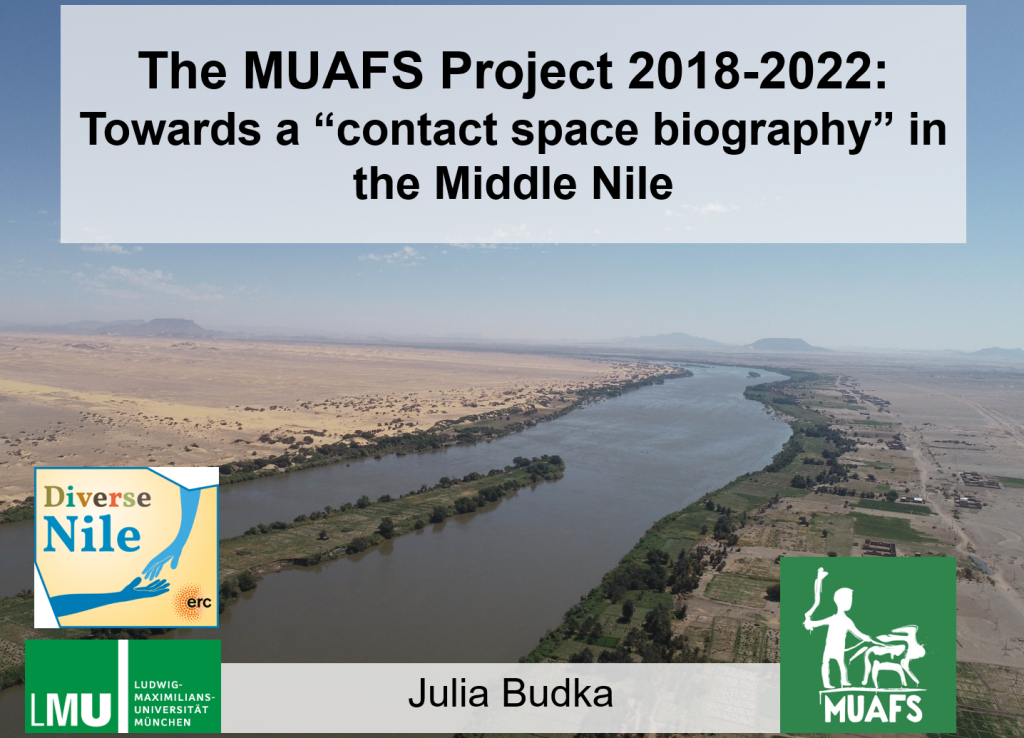 For the presentation, I updated our list of sites and processed some of the quantitative data. At present, a total of 266 sites was documented. This comprises 186 of the 219 Vila sites as well as 80 newly identified sites. This number of sites is still preliminary because parts of Kosha, Mograkka and Ferka on the West bank have not yet been surveyed.
Regarding the types of sites, the most common sites are settlements and burial grounds. However, it is also remarkable that the MUAFS concession includes one granite quarry, one gold extraction site and several rock art sites.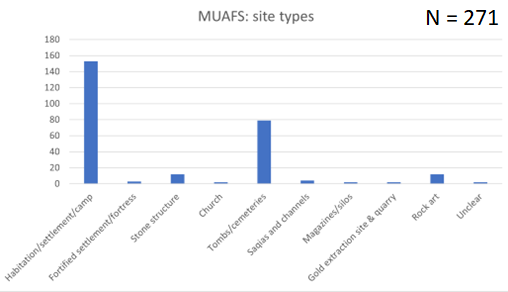 As far as the dating of the sites in concerned, the majority belongs to the Medieval time. However, Bronze Age sites, here labelled as Kerma and New Kingdom sites, which are relevant to the DiverseNile project are also well represented. There are also several multi-period sites and others were re-used in later periods (e.g. Kerma sites in Medieval times).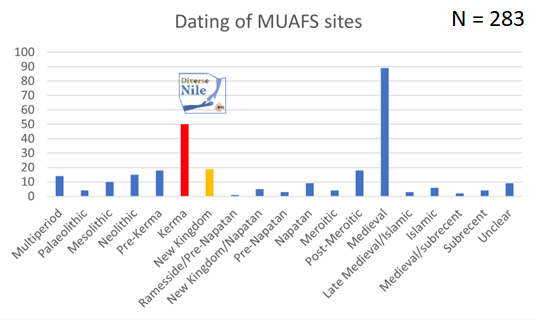 I will also present some general patterns of the distribution of sites throughout the ages. This allows to highlight the importance of environmental parameters and changing landscapes in the region.
Although my last visit to Warsaw was just in May this year, I cannot wait to be back in this beautiful town. I am very much looking forward to the Nubian conference and meeting all the international colleagues working in Sudan.