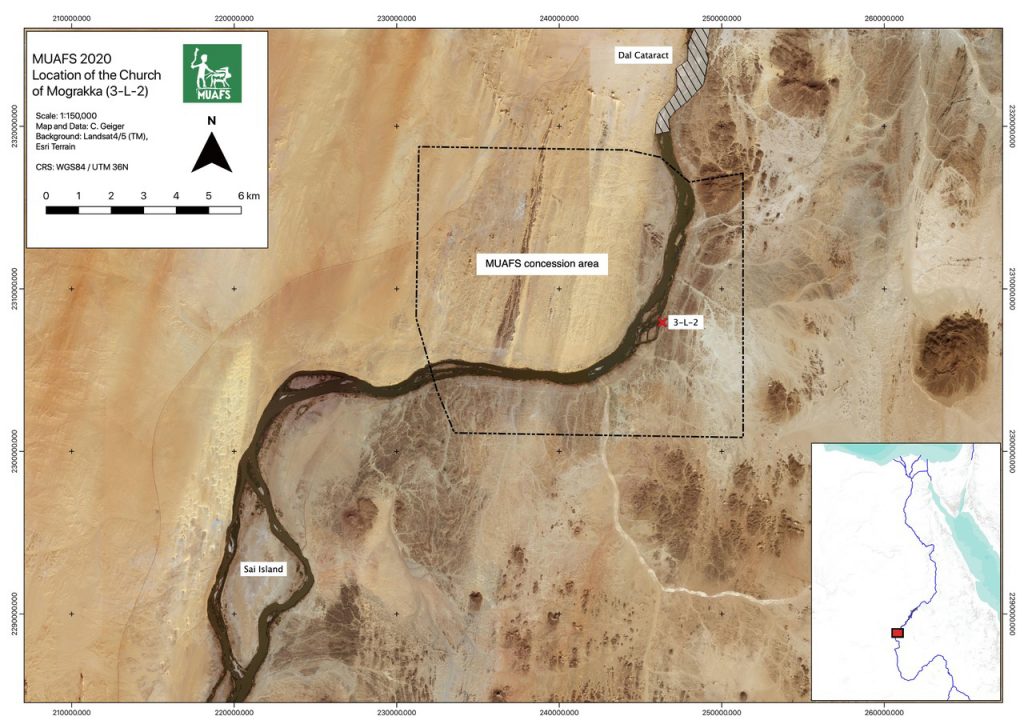 The well-preserved church of Mograkka East (3-L-2, Fig. 1) is one of the most remarkable monuments datable to Medieval times in the MUAFS concession. This mudbrick church is also an exemplary case to study church architecture south of the Dal cataract. I am delighted that a new study on this important monument has just been published (Budka, Distefano & Geiger 2021), the result of our 2020 field season.
Based on a revised assessment of the ground plan (Fig. 2), the installations and the remaining traces of wall paintings, the church 3-L-2 can be dated to the 10th century CE. The church of Mograkka can be described as Type 3b according to William Adams (2009) due to the lack of a tribune within the apse. Regarding the ground plan, some small details as well as the dimensions and proportions can be specified compared to the preliminary version published by Vila (1976).

Besides this improved dating, our article presents the current state of preservation and new architectural observations based on a photogrammetric documentation of the church and the created 3D model (Fig. 3). One exciting new feature, not noted by any other scholars before, is the possible existence of intramural graves at 3-L-2. However, this would need to be confirmed by means of excavations.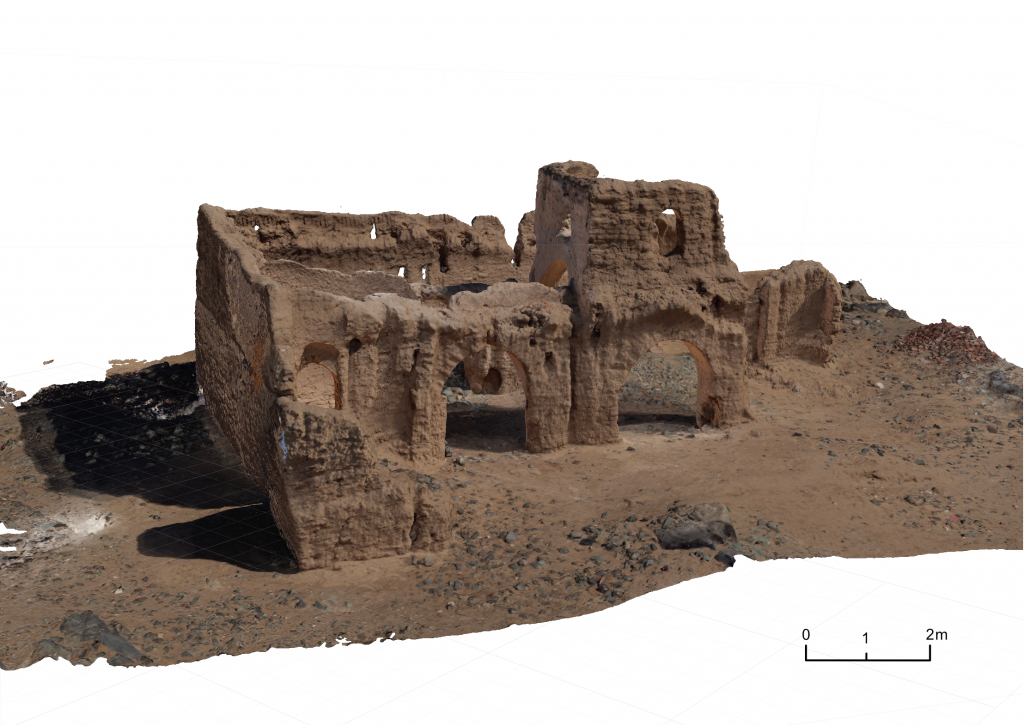 All in all, the well-preserved mudbrick church of Mograkka provides important evidence of local variants of ​​Nubian church building in Nobadia, parallels for which can be found south of the Second Cataract from the 9th century CE onwards. A future task will be to analyse these local forms in more detail and to embed these variants in a larger historical, cultural, social, and religious context.
References
Adams, W. Y. The churches of Nobadia. Oxford: Archaeopress, 2009.
Budka, J., Distefano, J. & Geiger, C. 2021. Kirchenarchitektur südlich des Dal-Kataraktes: Das Fallbeispiel der Kirche 3-L-2 in Mograkka Ost. MittSAG – Der Antike Sudan 32, 109‒121.
Vila, A. La prospection archéologique de la vallée du Nil, au sud de la cataracte de Dal (Nubie soudanaise). 4. District de Mograkka (est et ouest). District de Kosha (est et ouest). Paris: Centre national de la recherche scientifique, 1976.