This MUAFS/DiverseNile season is divided in two fronts: there will be simultaneous work on site and in Khartoum. I'm working in the storeroom at the Sudan National Museum together with Shadia Abdu and the assistance of various colleagues from NCAM with the aim to document objects previously excavated by Vila in the region from Attab to Ferka. This is a crucial step for us to better understand the sites located in the project's concession area and to design future excavation and research strategies, especially concerning the cemeteries I'm investigating for DiverseNile's work package 2.
The storeroom of the Sudan National Museum is an endless source of invaluable information about all things Sudan and Nubia. It's a great privilege and amazing experience to be able to go through drawers and shelves containing not only all sorts of objects, but also glimpses of the history of archaeology in Sudan, including the drawer cabinets themselves, which were designed by Arkell to contain ancient objects (fig. 1). Arkell later brought the same design to the Petrie Museum in London.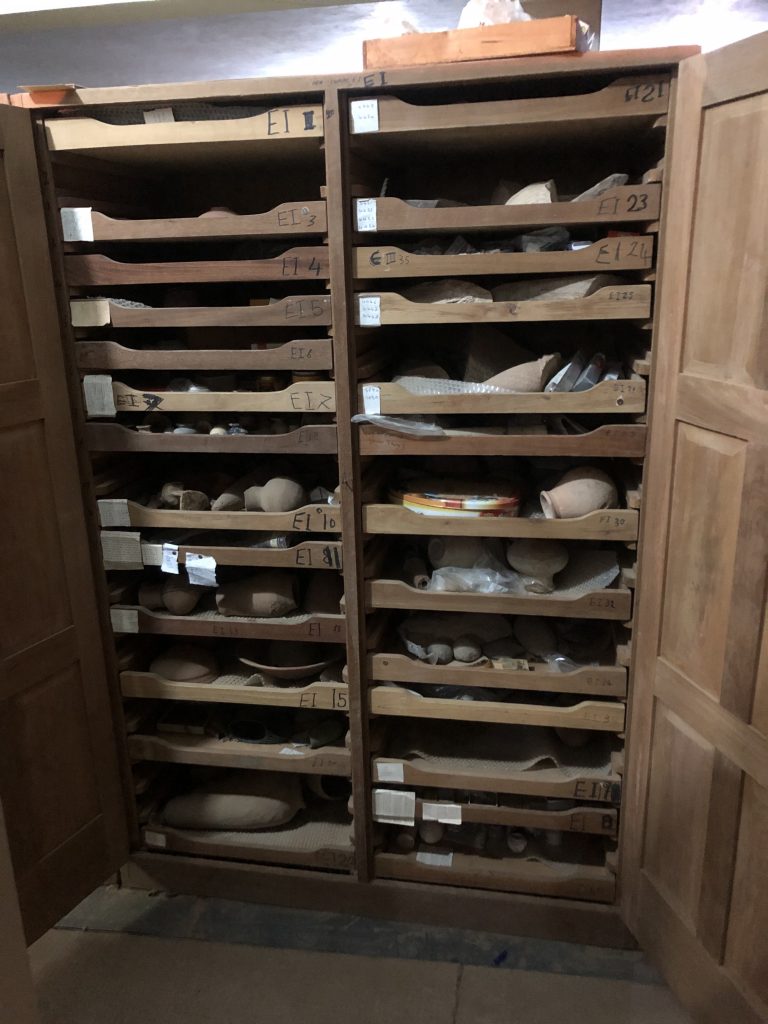 The objects kept at the SNM hold an enormous research potential not only for us to re-contextualise archaeological sites, but also to carry out new analyses and answer questions that archaeology back then didn't really think about asking. For example, reassessing the pottery from various tombs is important for us to understand the (re)use history of archaeological contexts inside and around cemeteries (fig. 2).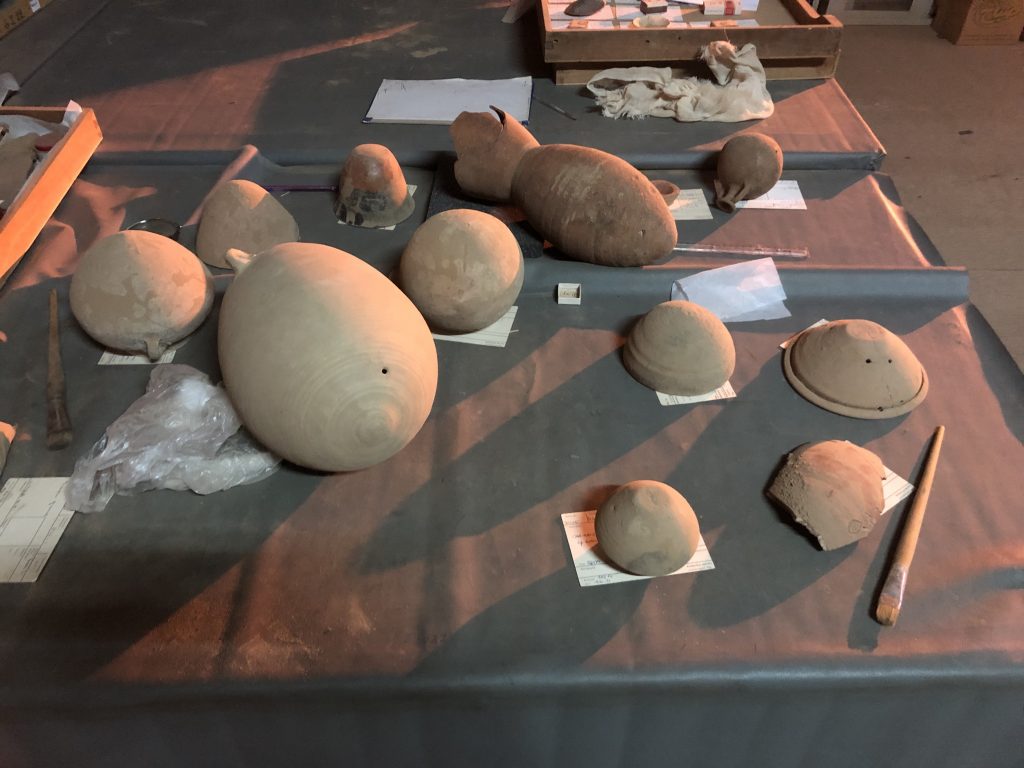 Tomb 3-P-50 at Ginis West is one of the most important burial contexts that I'm currently looking at. After some preliminary observations based on material published in the 1970's, I was able to put forward some questions and hypotheses that help us move research forward. Now I have the chance to carry out a first hand study of some of the objects from inside tomb 3-P-50—including my favourites, the pretty shabtis of lady of the house Isis (fig. 3). This is important as it allows me to ask more in depth questions to move forward.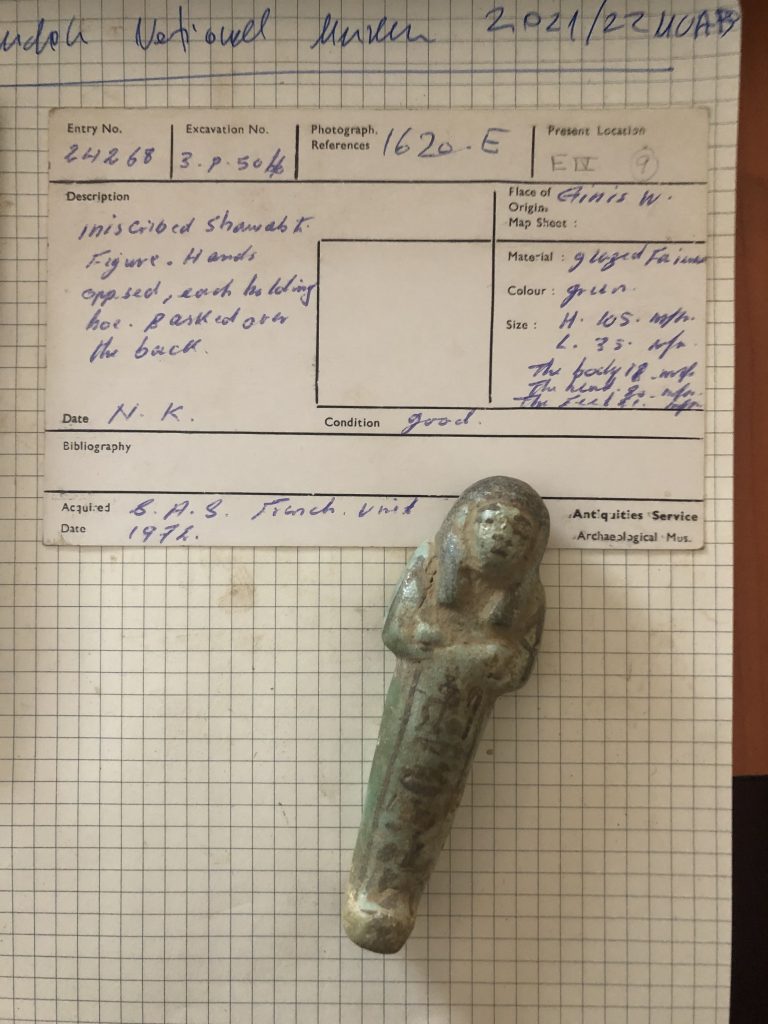 It's a great opportunity to be able to work in the Sudan National Museum storeroom. As a material culture person, I feel privileged and humbled to be able to handle with my own hands the results of years and years of archaeology in Sudan, carefully kept by our wonderful colleagues at NCAM. Working inside the SNM is certainly a great way of closing this dreadful year. May the next year be better for all of us! Cheers from Khartoum!