We are almost there – I am still waiting for last papers, but we are almost ready for departure tonight. The 2023 season really has come to an end.
The last days were really busy and a proper summary of the 2023 season will follow shortly. For now, I would just like to repeat my thanks to all the team – and here especially to our local workmen from Ernietta, Attab and Ginis who were: Nail Mohamed, Fuad Ali, Afifi Mohamed, Mohamed Soubho, Aboud Abdu, Samer Ali, Ali Mohamed Ali, Mohamed Gelal, Ahmed Moukhtar, Ahmed Elzebeir, Abdelfatah Mohamed, Ibrahim Abdo, Ahmed Ibrahim and Awad Arafat. They did an amazing job, partly in very difficult circumstances, like during the very windy days in Attab West in February. Some of them have worked with Neal Spencer and his team at Amara West before and their expertise in working at both settlement sites and in tombs was very valuable for the project! Mohamed Soubho also turned out to be a great expert of animal bones and helped sorting this material at the site.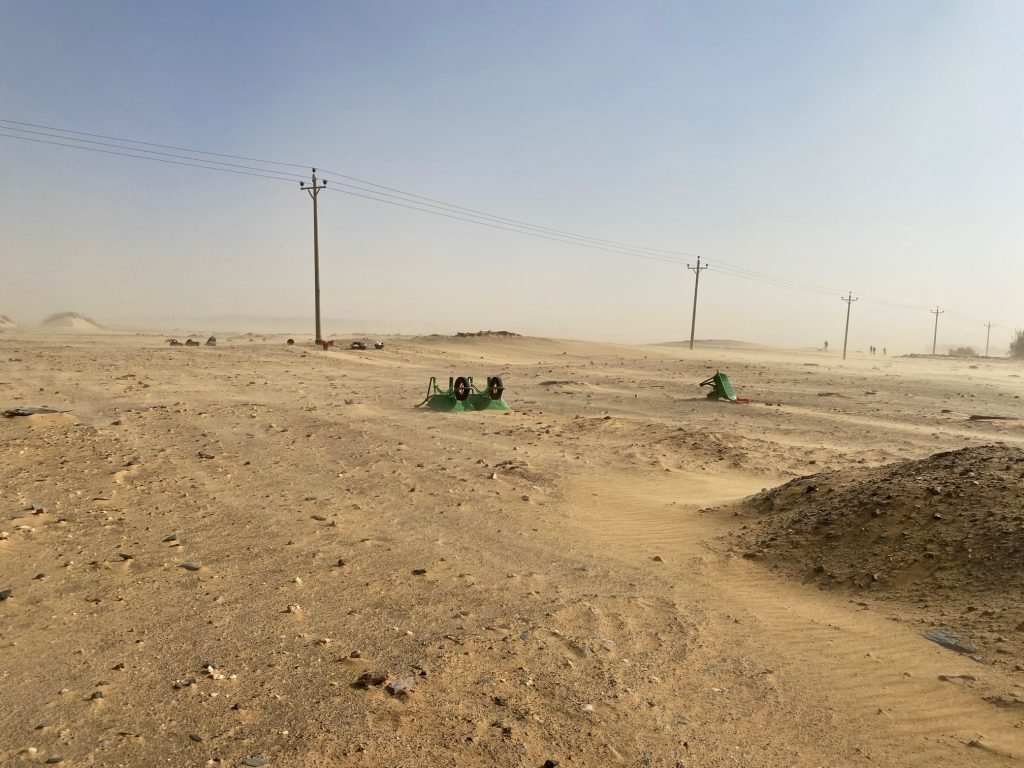 Here are some working pictures from site AtW 001 which was anything else than easy to excavate with its sandy layers, mud brick debris and various levels: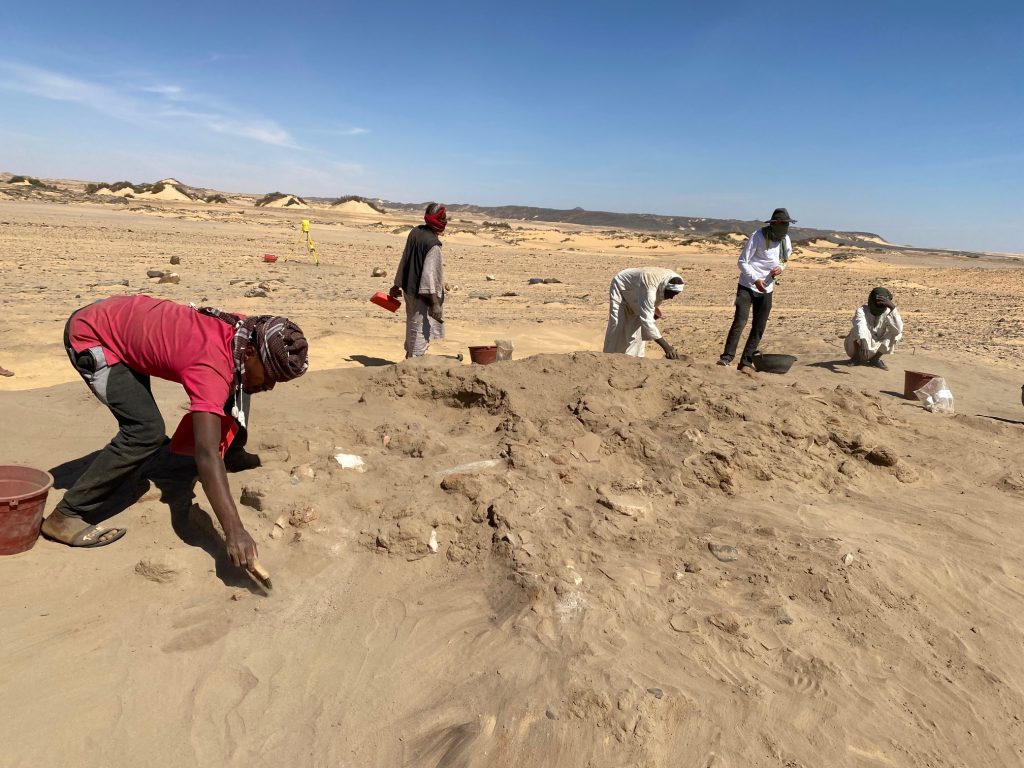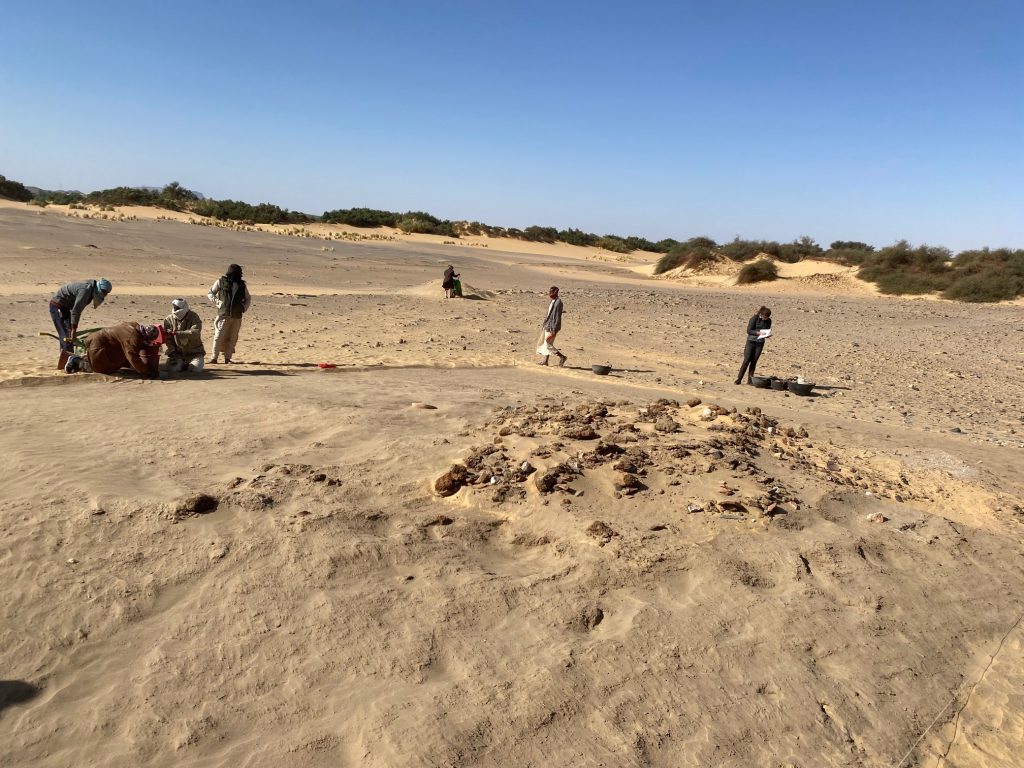 One of the nearby dry-stone walls of site Vila 2-T-62 was also cleaned and documented.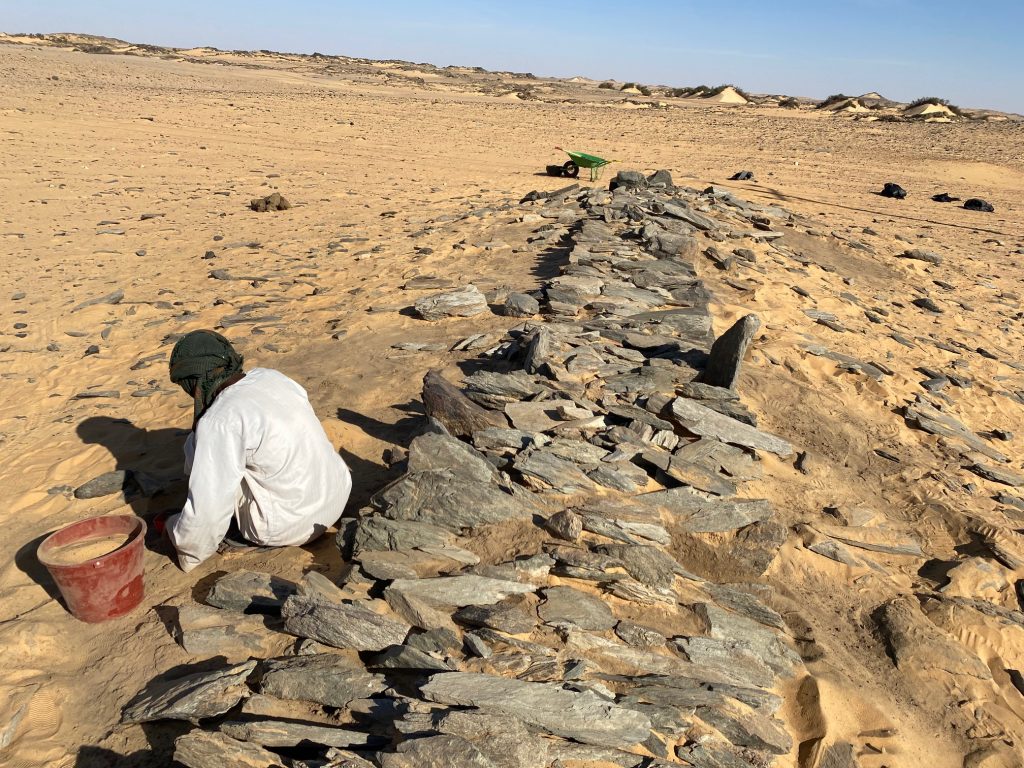 And here some impressions from work in the cemetery GiE 003 – these pictures should work without words I hope!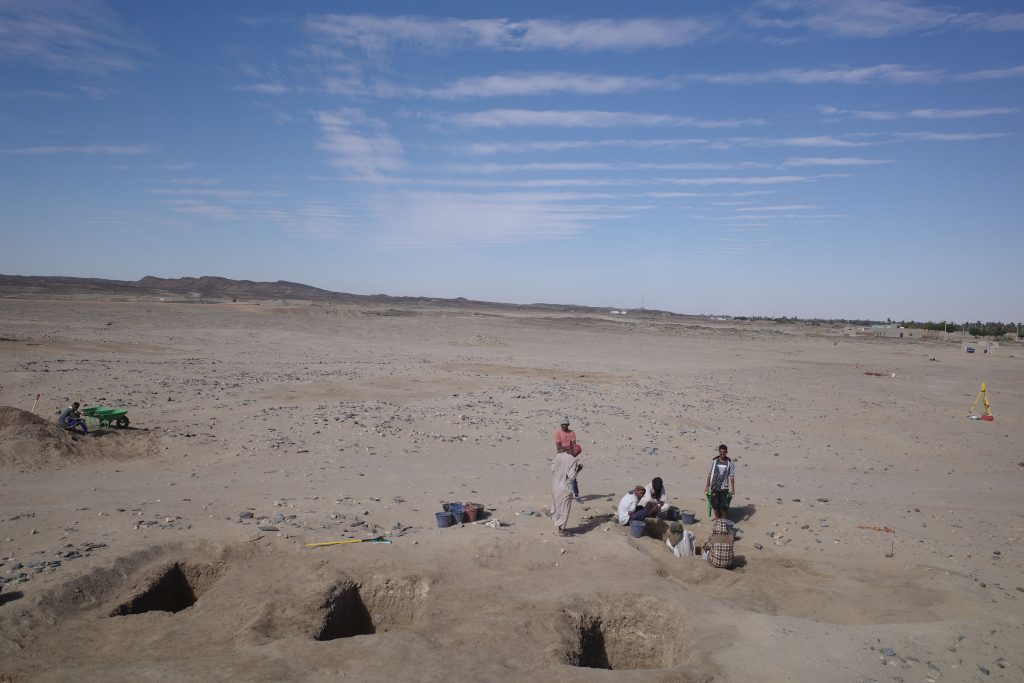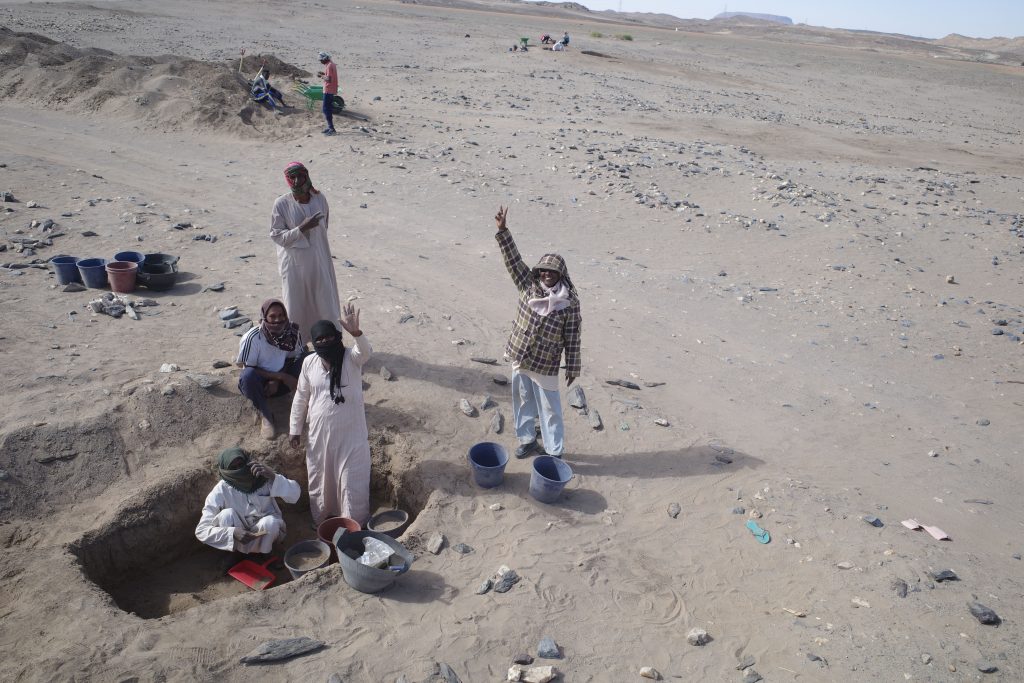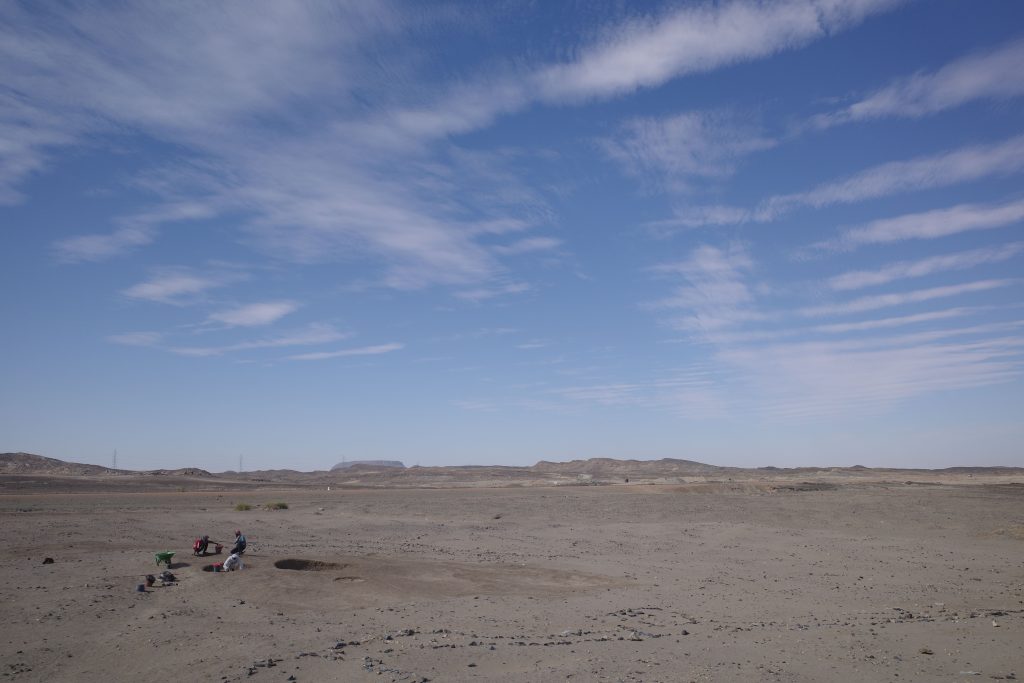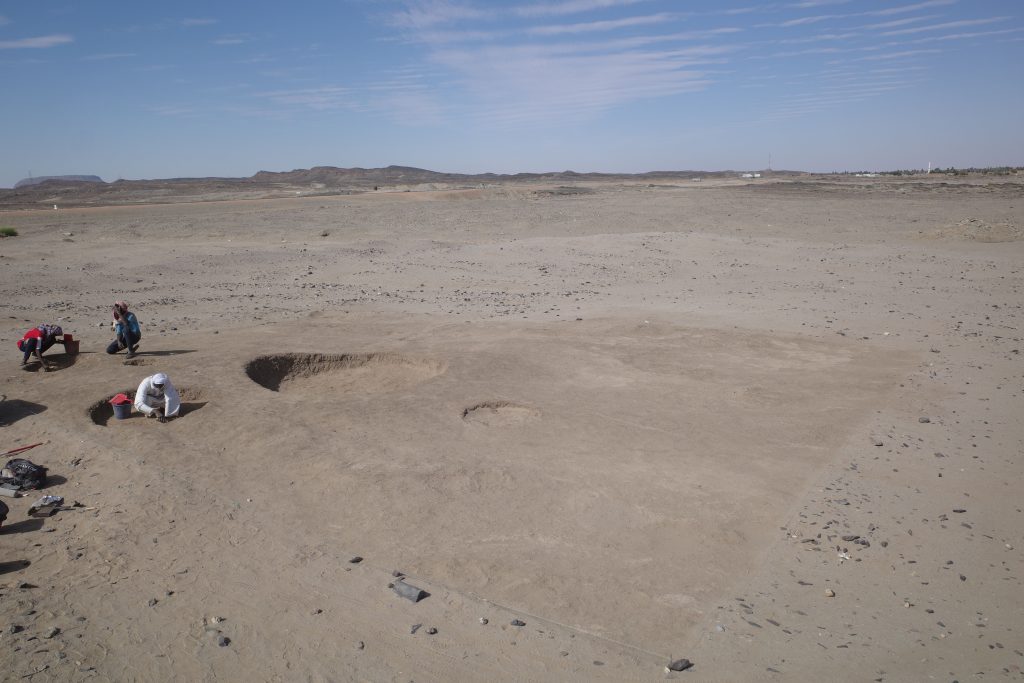 Well done, guys, it was a great pleasure, many thanks and I am looking much forward working again with this great team next year!