Summer term has started at LMU today and we are happy to announce the start of the online DiverseNile Seminar Series 2023, organised by Chloe Ward. The theme of this year's DiverseNile Seminar Series will focus on interdisciplinary approaches to archaeological research in the Nile Valley. A detailed programme will follow soon.
Our very own Kate Rose (PostDoc of the DiverseNile project) will give the first talk on Tuesday 25th of April (13-14 CET) with the title "Inscribing the Landscape: Continuity and Change in Napatan Royal Cemeteries".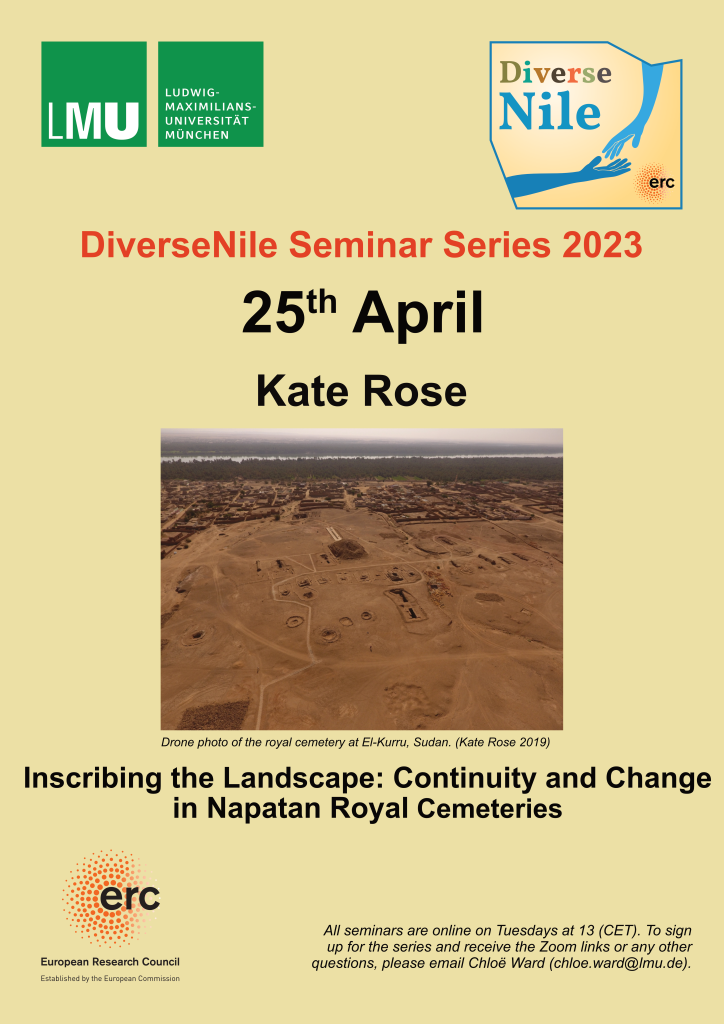 A must for anyone interested in landscape archaeology! See you next week!
P.S.: I would like to stress that also here in quiet Germany, nothing has been routine since Saturday and the outbreak of fighting in Sudan. My thoughts are with all friends, colleagues and the civilian population at large who are once again paying such a heavy price, suffering in this political fight for power. In the hope that peace will soon return to our beloved Sudan.