The last months were really busy with work in Egypt and administrative tasks in Munich. Although the teaching term is ongoing and preparing classes keeps me occupied, there is also some time to process the data we collected in December and January between Attab and Ferka.
The annual one-day international colloquium on "Recent Archaeological Fieldwork in Sudan" at the British Museum London is approaching – and I am delighted that I will have the chance to talk about the most important results from our first field season.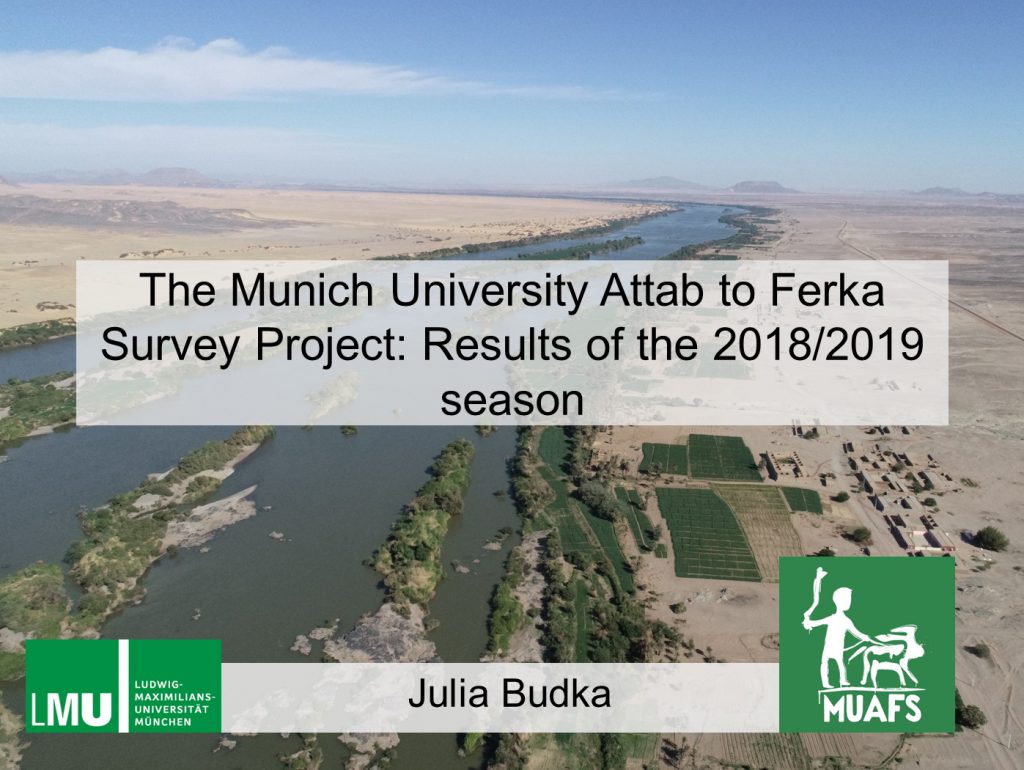 I will try to summarise the distribution of the Vila sites we re-located and discuss some aspects of their dating and cultural classification.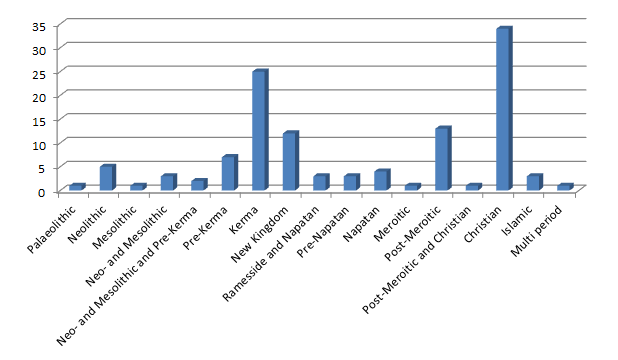 Within the 119 sites we documented, the majority are Christian sites (28,6%). Kerma sites are with 21% also very numerous. The strong presence of Late Bronze Age/Iron Age (New Kingdom, Pre-Napatan and Napatan) sites is with 18,5% also noteworthy. Especially in the northern part of our concession, large tumuli cemetery from the Post-Meroitic period were noted and Post-Meroitic sites comprise 11,8% of our total. The early periods, in particular Abkan and Khartoum Variant sites, are also well presented in the MUAFS concession area (Neo- and Mesolithic sites with 9,2%).
Looking much forward to process these data further until next Monday and in particular to meet all the colleagues working in Sudan on this occasion in London – for scientific and social updates!