Our second MUAFS season started very promising and successful – we arrived as planned last Wednesday in Ginis East and moved into a beautiful house we have rented for this season.
On Thursday, we set out our test trenches at the site of Ginis East 004, a Kerma camp which was already recorded by Vila in the 1970s and where we made a magnetometer survey last year.
The aim for this season is to check the stratigraphy of the site and especially to test whether the results of the magnetometry correspond to the actual archaeology.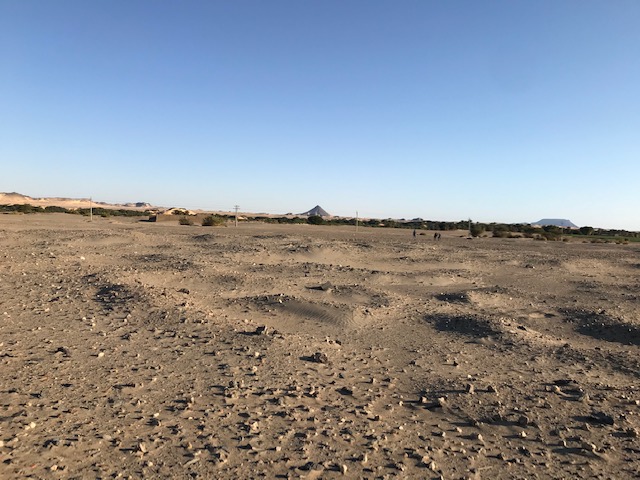 Three test trenches were laid out on Thursday and I started already surface cleaning in Trench 1 while the rest of the team was busy mapping and taking survey points. And here some of our problems started – our total station sent error messages and a big drawback was when we discovered on Friday that some of our benchmarks we set last year have been destroyed and are no longer usable… And our printer did not work anymore… To make things worse, I caught a food poisoning and had to go to the clinic in Abri for treatment. Thus, fieldwork at GiE 004 was stopped for the last 2 days. We hope to continue this afternoon since after hours and hours Cajetan seems to have solved the problem with the total station and I am more or less recovered.
Well – sometimes life as an archaeologist is really like a box of chocolate, full of surprises and not always of the sweet kind. As difficult as it is, we will try to stick with our schedule – hoping that we are now done with all the major problems of this season!
News about proper fieldwork will therefore hopefully follow shortly…