Together with Chloë Ward, another new team member joined the ERC DiverseNile team in June. I am very happy that Caroline Stadlmann is now assisting the project with digitalising drawings, especially pottery drawings. Among the priorities of our current tasks is the digitalisation of pottery drawings we made during our field season in Sudan in order to prepare publication-ready illustrations.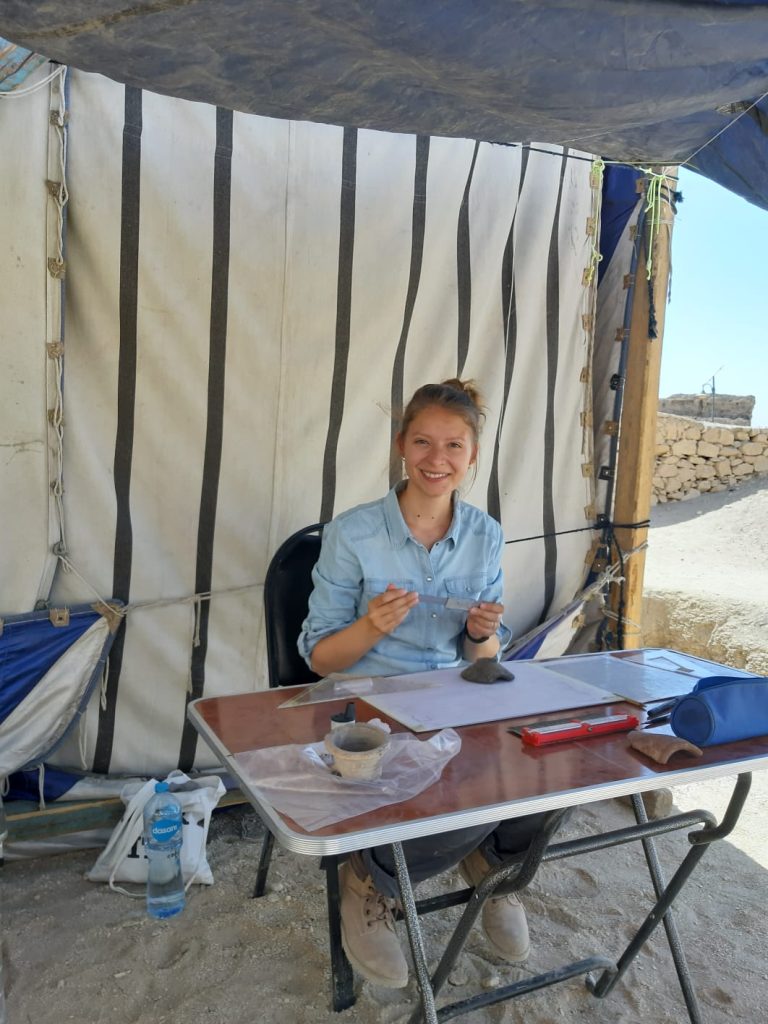 Caroline is a very active MA student in Egyptology at LMU. She has worked with me in Egypt, for both the Ankh-Hor and also the South Asasif Conservation Project (directed by Dr. Elena Pischikova), last year. She has gained much experience in archaeological artefact drawing and was very quick to learn the digitalising of the original pencil drawings into beautiful graphics.

In the last weeks, I was busy processing pottery from the Kerma cemetery GiE 003 and together with Iulia, Caroline provided me with nice drawings which will soon be published. Her present task is the large amount of New Kingdom ceramics from AtW 001, so this will keep her busy for the next weeks! Welcome to the team, Caroline!