Good things come to those who wait – this holds especially true in the times of the corona pandemic. I am more than delighted and very grateful to all who made it possible despite of the crisis that finally, after a very long wait since March, I can now welcome Rennan Lemos from Brazil as a new team member for the ERC DiverseNile project! Welcome to Munich, dear Rennan!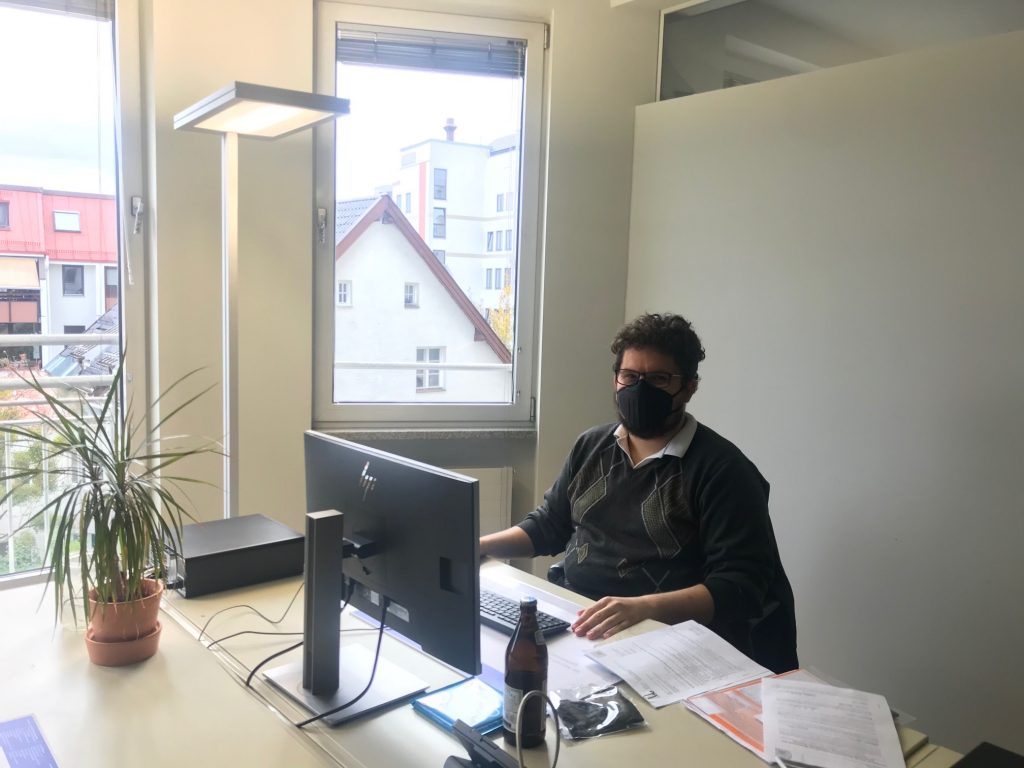 Rennan was the successful candidate in a call for applications earlier this year – we had very strong candidates from all over the world, but he convinced us in the end, especially because of his PhD thesis which fits perfectly to the objectives of DiverseNile.
Early in 2020, Rennan has handed in his thesis, entitled Foreign Objects in Local Contexts: Mortuary Objectscapes in Late Colonial Nubia, under the supervision of Dr Kate Spence at the Department of Archaeology at the University of Cambridge.
He is a trained specialist in Egyptian and Nubian material culture, with extensive experience excavating, handling, documenting and publishing ancient objects. In his career, he has focused on the study of elite and non-elite mortuary contexts in Egypt and Sudan, usually associated with theoretical perspectives in favour of social complexity and cultural diversity.
Rennan's PhD thesis deals with the problem of the spread of Egyptian-style material culture in mortuary contexts in New Kingdom Nubia. His work offers a more complex perspective on the role of foreign objects in mortuary contexts in Nubia beyond previous homogenising approaches based on the concept of Egyptianisation, but it also presents a critique to approaches excessively focused on cultural contacts, such as cultural entanglement. His interpretation of material from various cemeteries in Sudan is conducted in the light of state-of-the-art theoretical discussions in Material Culture Studies, Postcolonial Theory and Sudanese Archaeology.
All of this and especially his deep knowledge of mortuary material culture and contexts in Nubia made Rennan the perfect choice for us: He is now the responsible person for Work Package 2 (The Variability of Funerary Monuments in the Region from Attab to Ferka), aiming to illustrate the cultural diversity on the religious level by disentangling burial grounds from previous cultural categorisations and showing acceptance, appropriation or ignorance of various cultural influences in the funerary sphere.
Looking much forward to this new collaboration with our fresh team member!