Our week 3 of the 2023 season was dominated by another drop in temperatures and very windy weather – there were only three days when we could work all day, on the other days too much sand in the air forced us to stop work early and continue with documentation and processing in the digging house.
Most importantly, our totalstation was fixed and is back to its normal daily routine. The wind prevented Kate to do much drone aerial photography, but thanks to the new Trimble Catalyst Antenna she was very busy documenting the landscape and many dry-stone walls in the area of Attab West and Ginis West.
While we were waiting for our totalstation, Chloe, Jose and I continued at the intriguing site 2-S-54, the 18th Dynasty building made of mud bricks and stones located on a steep slope of a rocky outcrop within the district of Foshu. A stunning view to work!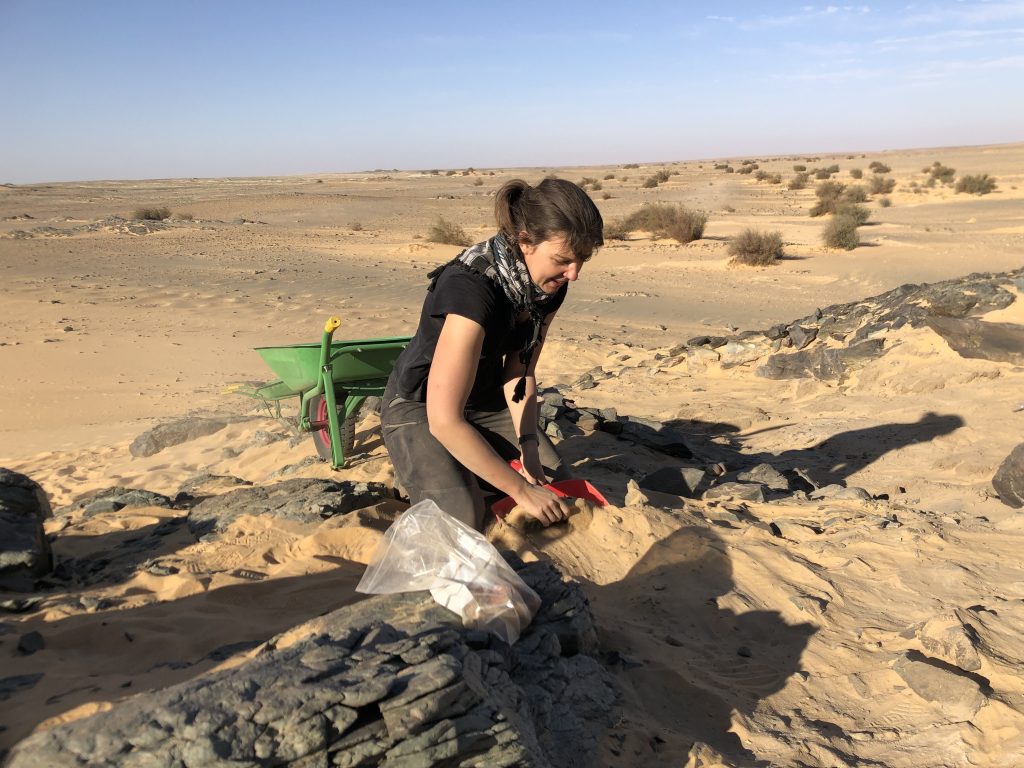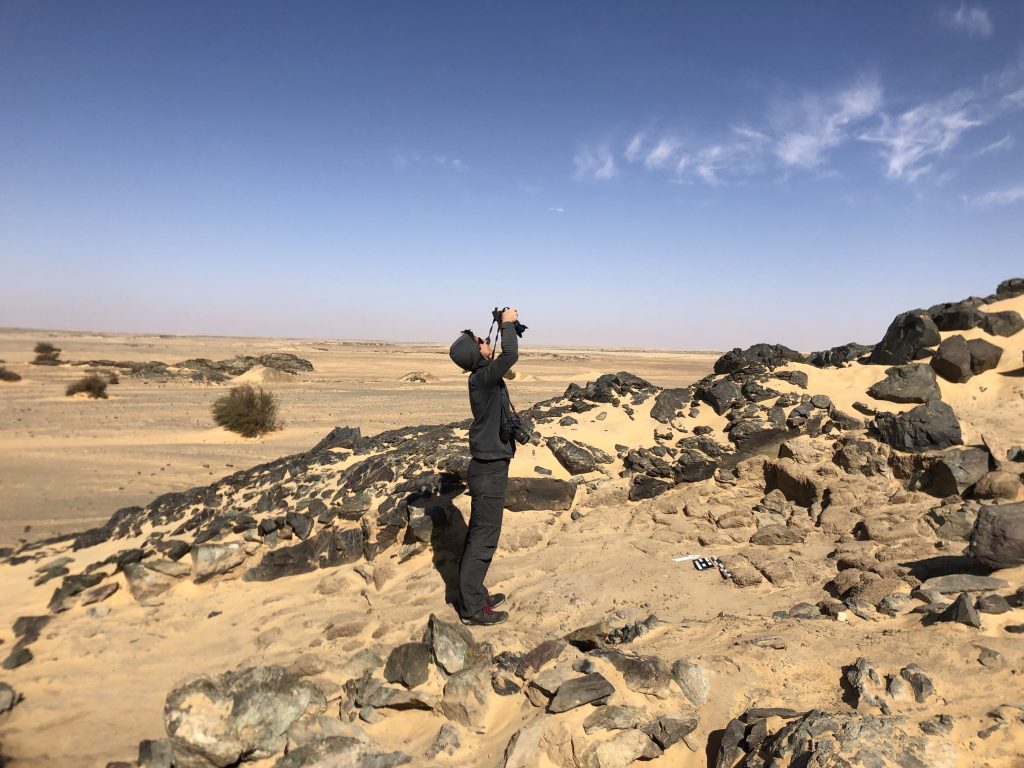 We exposed more of the surface around the structure and worked on the dense mud brick debris on its interior – more early 18th Dynasty ceramics, including Nubian style pots and also one hybrid cooking pot were unearthed – extremely exciting! A good number of large fragments of sandstone grindstones came to light and these were already documented by Sofia. This could already be a small hint that also this site is associated with goldmining. Modern gold working is carried out in large scale just next to us – in general a nice continuation illustrating the long-lasting impact of the natural resources for this part of the Middle Nile. However, since some of these modern pits and diggings also threaten the archaeological sites, I am rather concerned about this new development at Attab West.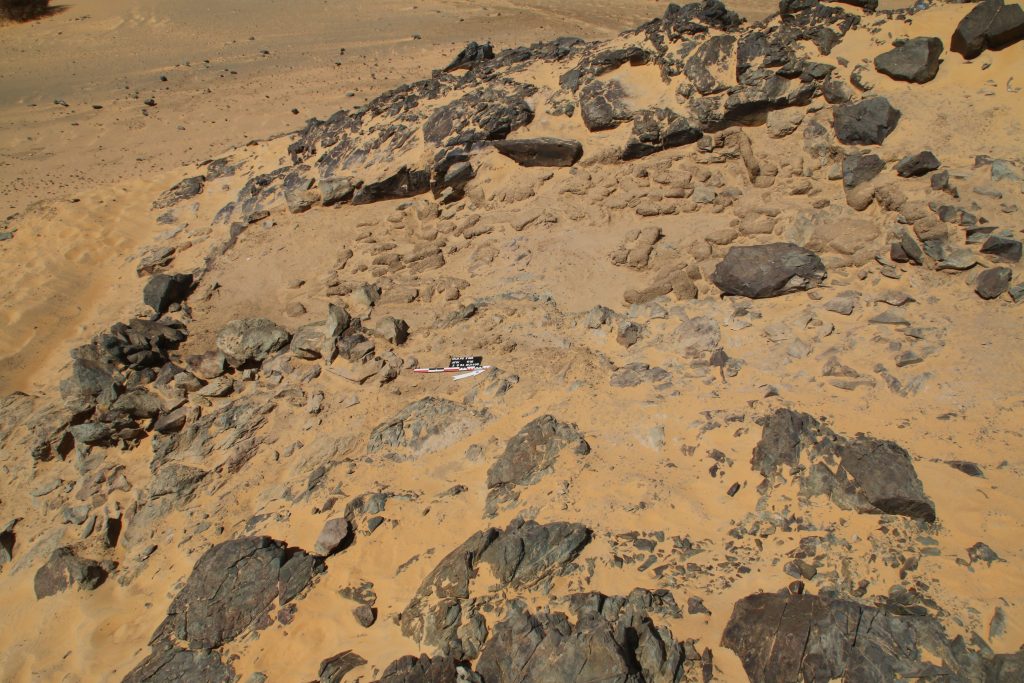 Work at 2-S-54 will continue in week 4, since we moved back to the domestic site AtW 001 with our gang of local workmen during week 3. Here, the dense mud brick debris revealed further complete pottery vessels as well as a very well preserved animal skull, most probably of a donkey.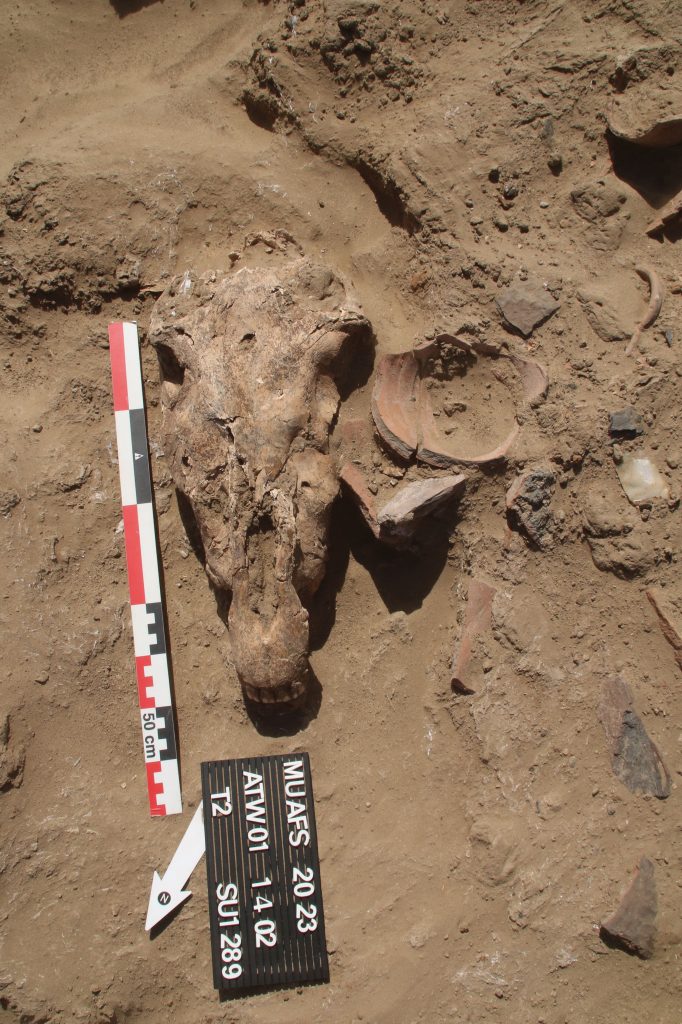 There are plenty of other animal jaws and bones in the collapse and it really seems as if most of this debris is partly rubbish. In addition, we have exposed more circular pits, presumably fire pits or storage structures.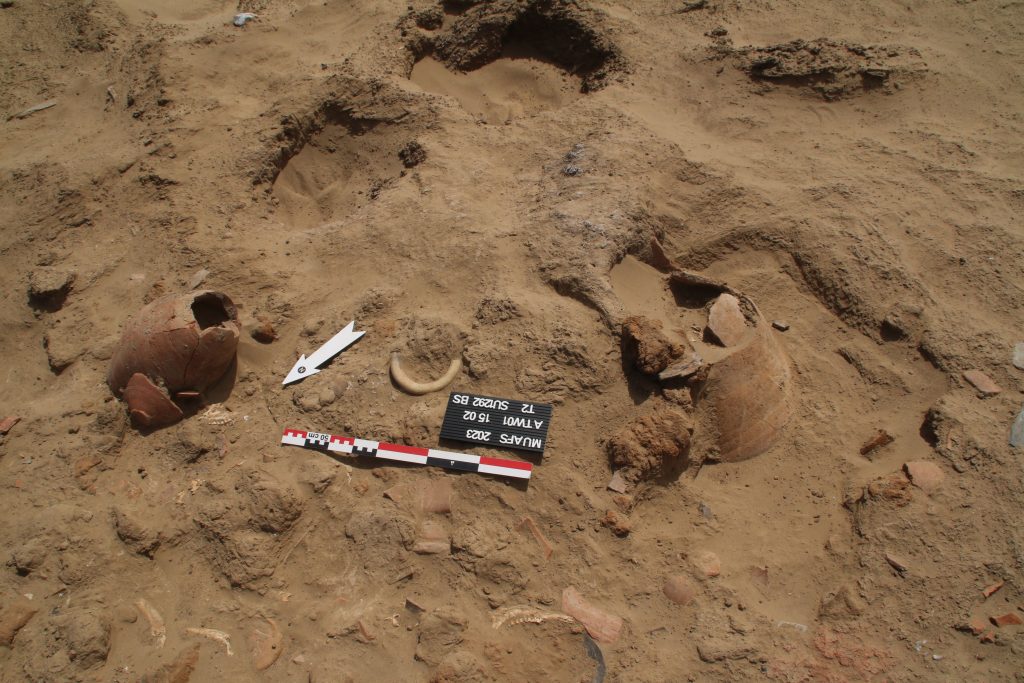 Since we have reached a level where the contexts are now quite delicate and also space for work is limited, we moved our team of local workmen to the East bank (this is the "better" bank regarding wind and was thus received with much enthusiasm by the workmen). Jose and Huda started yesterday at the Kerma cemetery GiE 003 with two new trenches, aiming for a better understanding of the distribution patterns of burials at the site. Chloe and Sofia were busy setting up the new fix points and conducting measurements with the totalstation. The first burial pits are already visible in the new Trench 3 and I am sure I will be able to report interesting finds on the next update coming Friday.