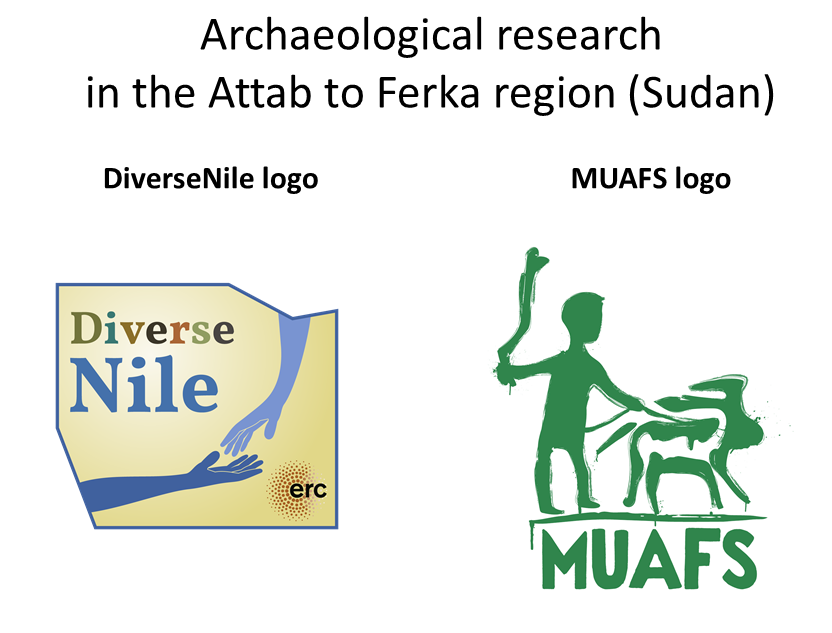 The ERC DiverseNile project is embedded in the MUAFS project. In a recent post I explained the meaning of the new DiverseNile logo. The MUAFS logo was already created in 2018, but what exactly does it show?
We tried to illustrate the main aims of the project in the logo which is based on a rock art drawing in our concession (see Vila 1976, fig. 22).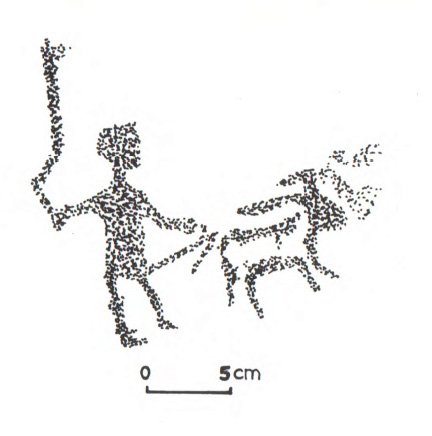 Within the MUAFS project, the area between Attab and Ferka will be investigated with a biography of a landscape approach and a long durée approach, considering all attested periods; the area is a natural and cultural border zone and therefore relevant for border studies.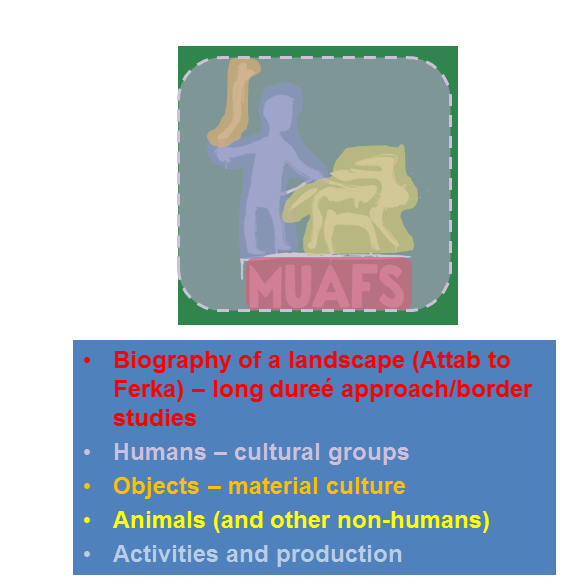 We are very much interested in humans and cultural groups inhabiting and shaping the area. Objects and the material culture throughout the time is another of our research aims. Animals and other non-humans like plants will also be considered with priority. And finally, bringing these aspects together, we also focus on general activities and production within this area.
Although I was not aware of it when I chose the specific piece of rock art as the future MUAFS logo, the logo is also graphic evidence for the emergency affecting the project: Modern gold mining, construction works and building activities are endangering the cultural heritage of the area.
The rock art site 3-L-24 in Mograkka East comprising the picture of a herdsman we used for the MUAFS logo is presently buried below sand and debris from recent channel construction.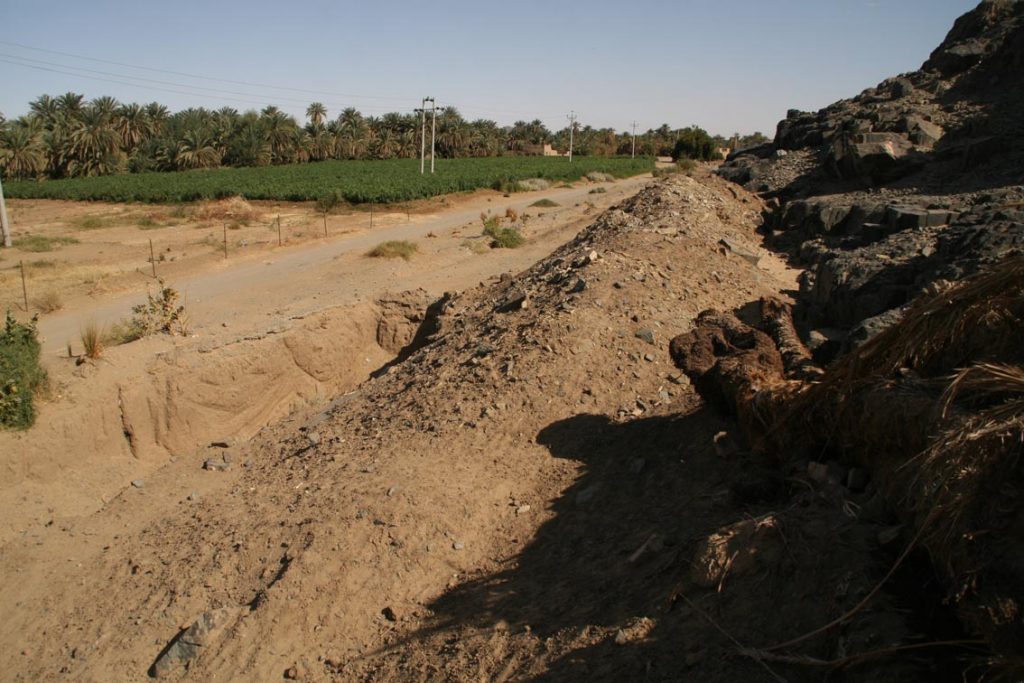 The area between Attab and Ferka has changed tremendously since the time of Vila – and this will also be illustrated and studied by both the MUAFS and the DiverseNile project in the next years.
Reference
Vila 1976 = Vila, A. 1976. La prospection archéologique de la Vallée du Nil, au Sud de la Cataracte de Dal (Nubie Soudanaise). Vol. 4. Paris.